By

dmitrizzle

Header image credit: ArtSocket
Darcy Michaelchuk is a Canadian nature and wildlife photographer. His work can be seen (and bought) at Fotochuk. I met him online on a photography forum a few years back when photoblogging was a new and exciting thing for me. We clicked after a while as our passions for nature and art synched up. As the time went by I got a few questions for his work (like, how do you catch a breaching whale on film?). These are his answers.
How long have you been a photographer, what got you started?
I started in 1992. My start in photography coincided with my start in outdoor exploration. Shortly after high school, some friends and I were drawn towards outdoor adventures in the Canadian Rockies that started with Hiking and Scrambling. As we started this exploration I had the desire to capture the beauty we would see every weekend on our trips to the mountains. I started with a point and shoot but quickly switched to an 35mm SLR along with some darkroom classes as fast as we transitioned into Rock, Alpine and Ice Climbing.
You have gotten a lot of great animal shots. What inspires you to have them as your predominant subjects?
I just find animals fascinating and I like the challenge of capturing them.
What was your most challenging shot?
I would have to say shooting lightning. I have not had many quality opportunities to shoot it. The best chance I had was last year while driving one night in northern Alberta. I pulled over to shoot this incredible display of lightning close to Boyle. I set up the tripod and camera despite the thousands of mosquitoes but then the lightning stopped. I missed the shoot but made a good donation of blood to the local inhabitants. This was the non-lightening shot I came up with: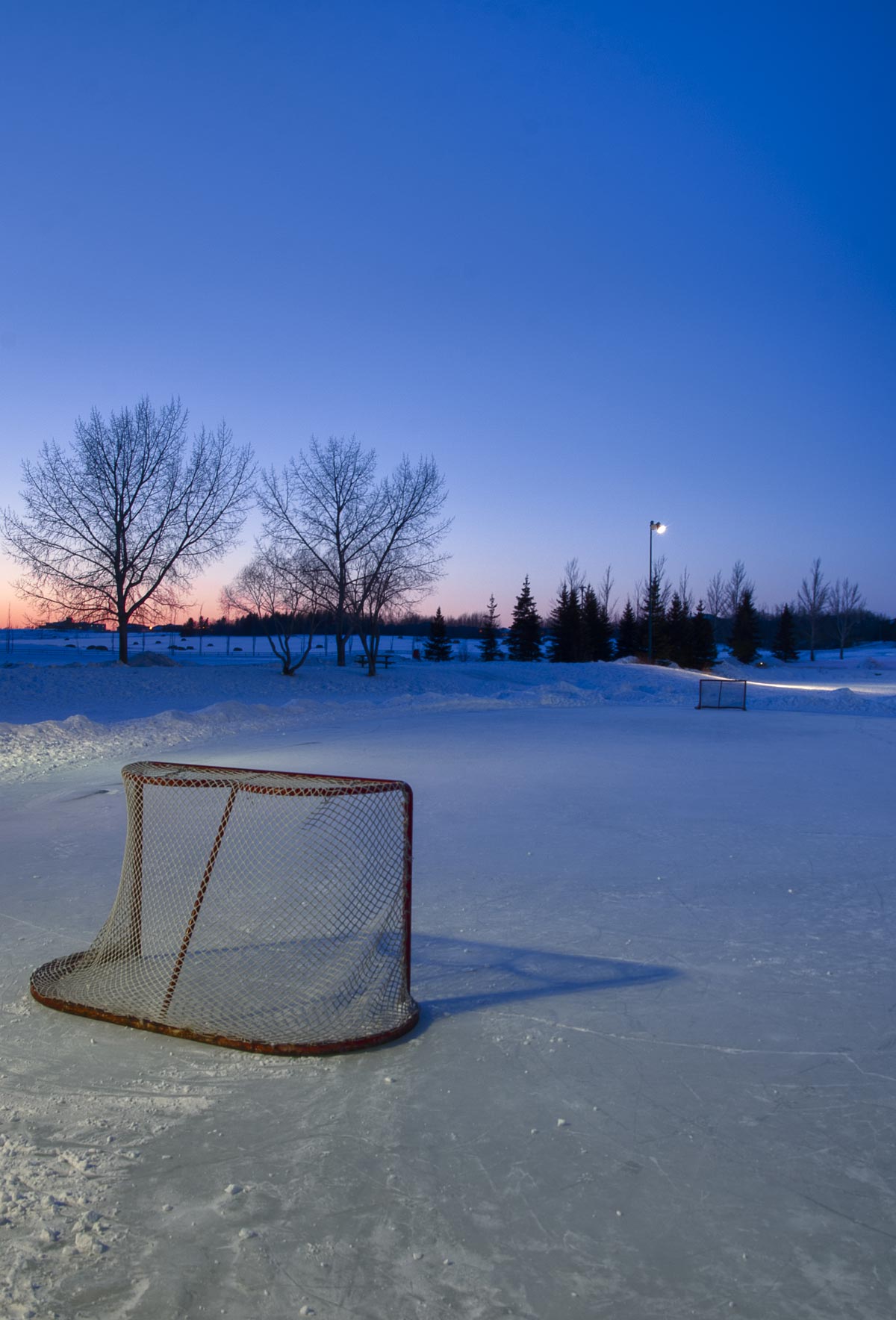 In order to produce Scoring the Sunset (below) you braved through sub -30C until there was no more battery juice and your fingers turned numb. How did you motivate yourself to persist?
I had some specific shots in mind and then thought of a few more once I started. Once I had my mind set, I just executed the plan until the equipment failed. I was satisfied with the results as I did achieve what I set out to do and I was glad I brought all my batteries.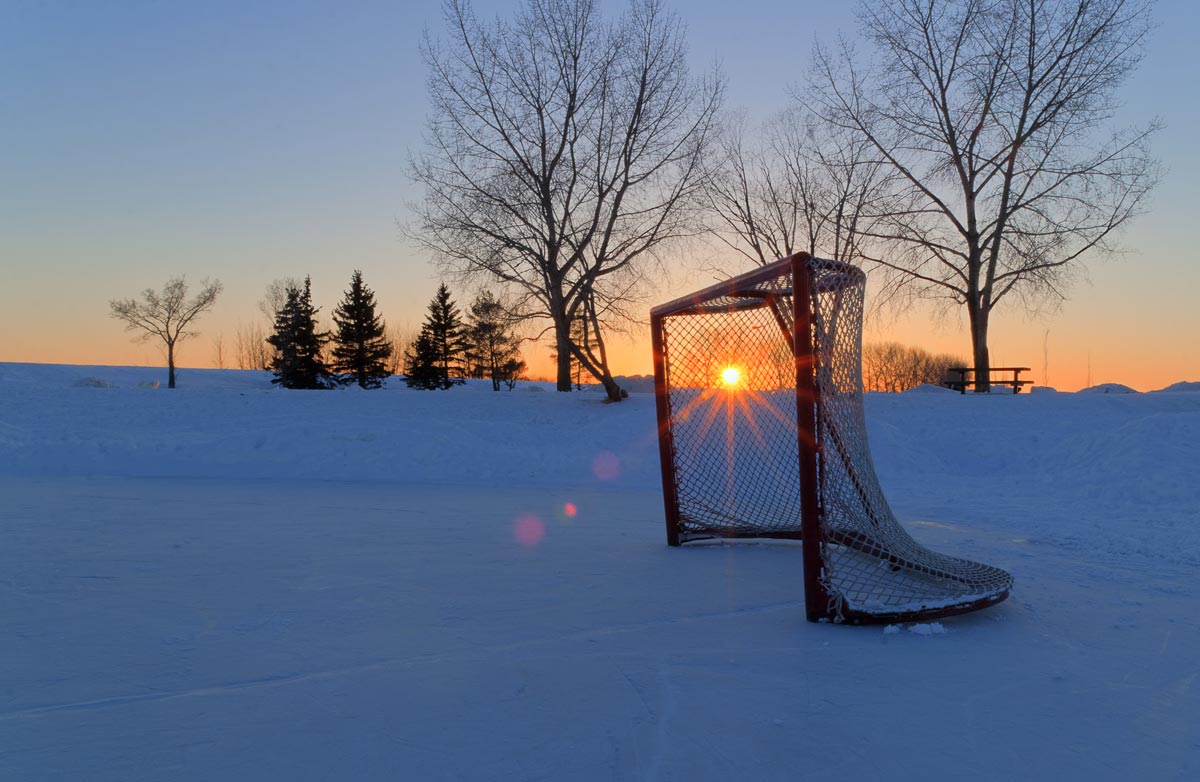 Photography is hard work, but sometimes there are unexpected lucky shots. Did you ever get to experience any of those?
...
I think every breaching whale shot I get, I feel lucky. I have probably been present for 20 or more for every capture that turns out.You never really know where or when they are coming up. This past year I did capture an unexpected surprise when shooting some humpbacks coming up for air only to find another breached in the background.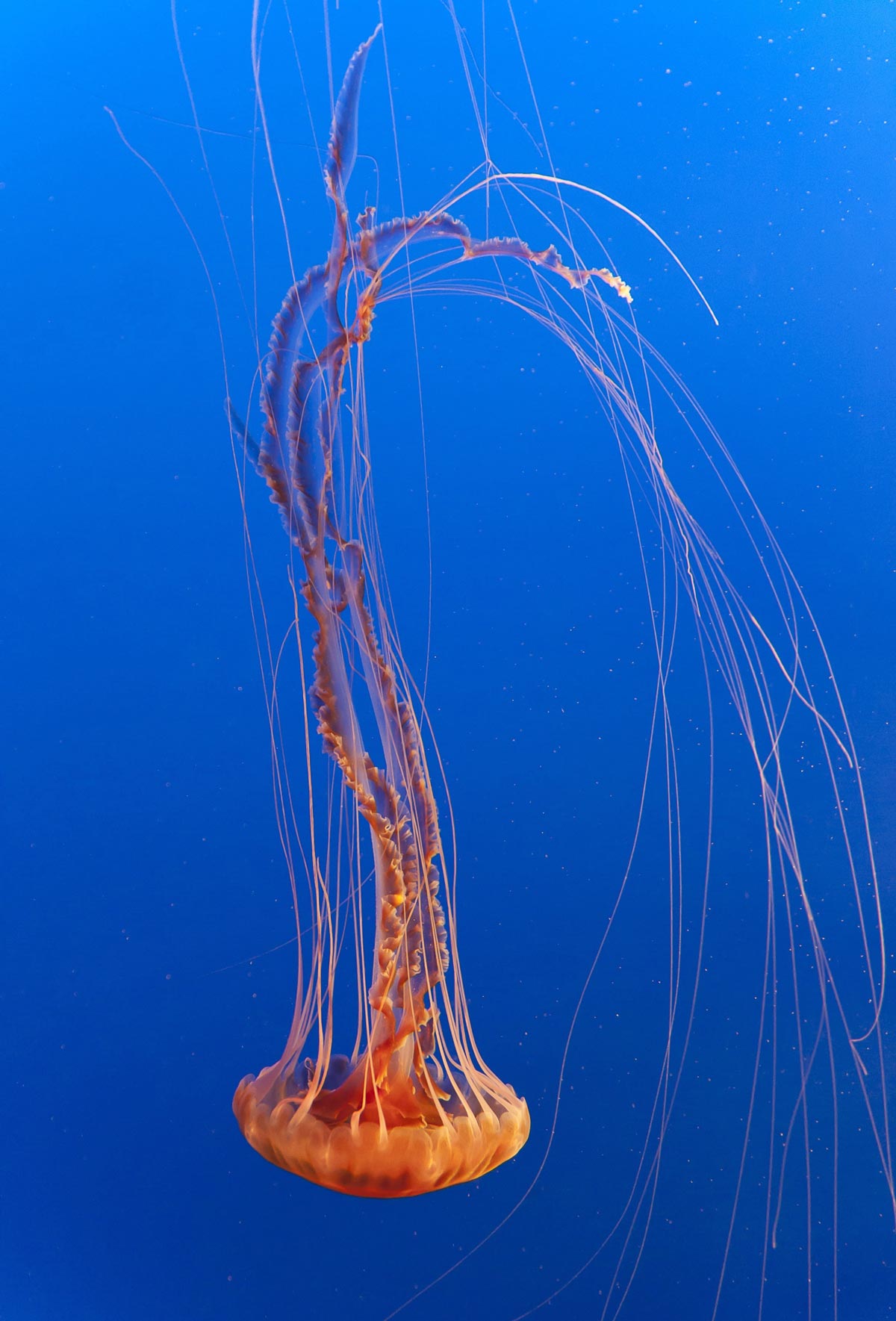 Where could we get your artwork and how could we find you online?
...
...
I post photographs daily from the past 2 decades on my blog fotochuk.com. From there I have links to my fine art collection, as well as products like calendars and phone cases.
Thank you, Darcy!