I met Kristen a few years ago when she was playing a live gig. She impressed me with her incredible charisma and the drive to become something great. She is now doing well as an accomplished artist and model, something I and many of my friends aspired to be for a long time. Kristen was gracious enough to answer each question with incredible detail, so if you are looking to learn something new, or just get to know this incredible person - this article is for you.
Can you tell me in a bit more detail what does a job as a pageant queen consist of? What is your typical workday like?
My duties as a pageant queen include promoting charities, meeting and greeting people at events, and being the spokesperson for different kinds of causes. A typical work day starts with dressing up to look presentable, then get to the event early to meet everyone and promote the event. Once the sash goes on, I have to be 10x as outgoing and cheerful as I already always am. I have to be ready to answer any kind of questions and take photos with people, who hold me to a high standard of promotional professionalism.
And what about being a musician?
As a musician, I perform music mainly in the jazz, big band, Motown and R&B genre in several bands – most of which rehearse weekly - I also run my own jazz combo. With the number of projects I am involved in, I get to perform in many festivals in the summer months, since Toronto is known to be the city of festivals. Throughout the year I also perform in different bars and lounges, private events and parties. If it is for a charity or major festival, I may be wearing my pageant sash to the event to help promoting as well.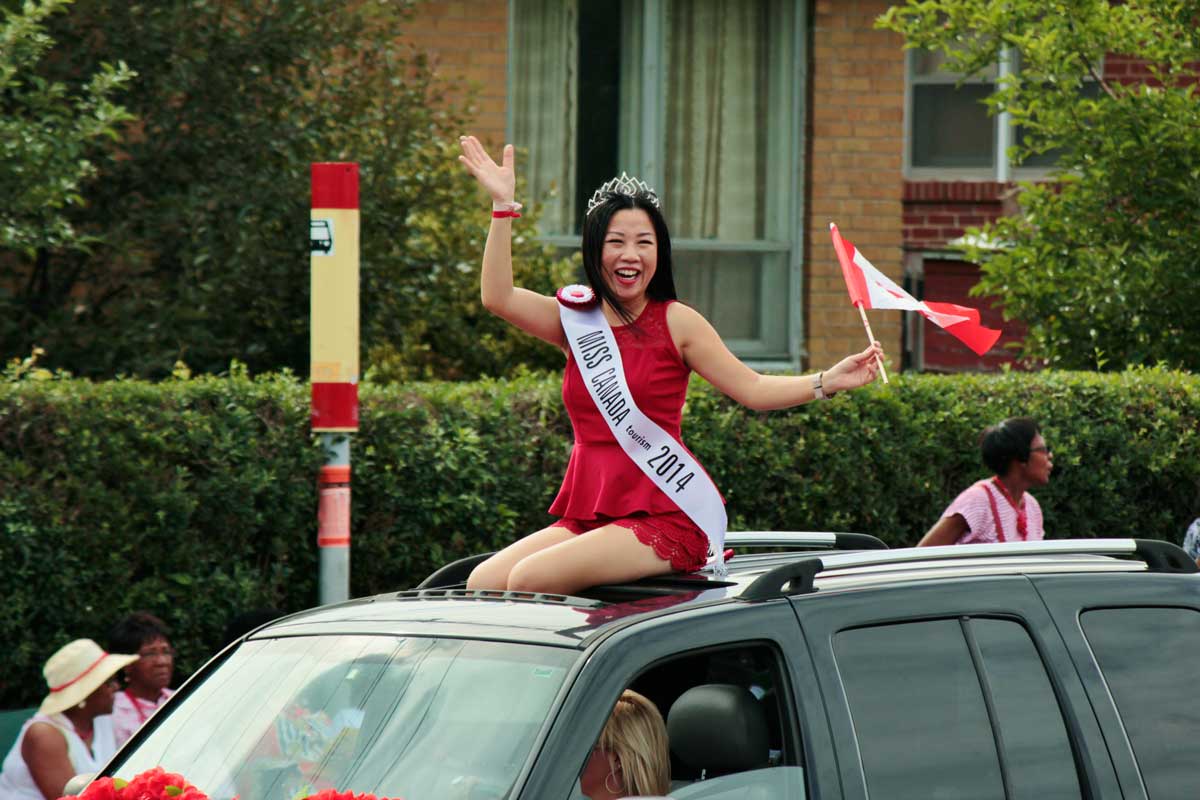 A model?
...
...
As a model, I am very lucky to have the versatility to work in all the main areas of modeling - runway, commercial, photoshoots and promotional modeling. At 5'6, I am not tall enough to walk on a runway for major designer brands, but because of my average size, I can do fashion shows for boutiques whose developers target consumers who are a regular size. For the same reason, most of the commercials I have represented are products and services for your everyday woman. Creative photo sessions are the fun part of modeling where I can play a character that is not myself. With the help with makeup artists, hair stylists, fashion designers, and, of course, the amazing work of photographers, I get to look like an edgy fashion model, hot babe on a glamor mag, an American pin-up girl… etc. My favorite has to be artistic projects such as body painting which I have been published for a few times. Promotional modeling and commercial lifestyle modeling allow very similar skillsets as my role as a pageant queen. I embody the heart of a spokesperson and brand ambassador who introduces, gets people excited about and delivers interactivity of the brand to potential customers. Most importantly to get them to use the product; giving out samples, which assists in marketing and selling the product or service on location at stores, trade shows, and festivals.
All of these roles I do hold similar traits and utilize similar skillsets; as a musician I deliver a stage presence just like how I am as a pageant queen or model. As a promotional model, I am a spokesperson who reaches out to meet and greet event goers just like what I do as a pageant queen. I also appear as a pageant queen at events I am working as a musician quite often. The skills and experience I have earned in one area help me become better in other sectors.
I am sure some of the readers might be wondering how do you get your schedule booked. Personally, I just can't seem to get that model photo shoot happening for myself (just kidding). Perhaps some inner workings of your ability to fill your slots?
With the exception of my pageant director and my promotional modeling jobs, I book most of the gigs myself. When I am not at a job; I am often at my computer and phone to either directly booking gigs, accepting or declining requests, or promoting myself over social media. When you are a freelancer, it is just so important to make connections, and more importantly, introducing yourself to whoever you meet in person. As I have mentioned above, all of my 3 roles have some overlapping nature, therefore it has been the case that I get booked for a modeling job after chatting with an audience member at a concert, or getting a music gig after a pageant appearance. I believe being an artist is also being in the people business. People may be hiring me because of my looks or ability to play the saxophone, but I think clients are more willing to hire me because of my personality and I seem to be easy to work with.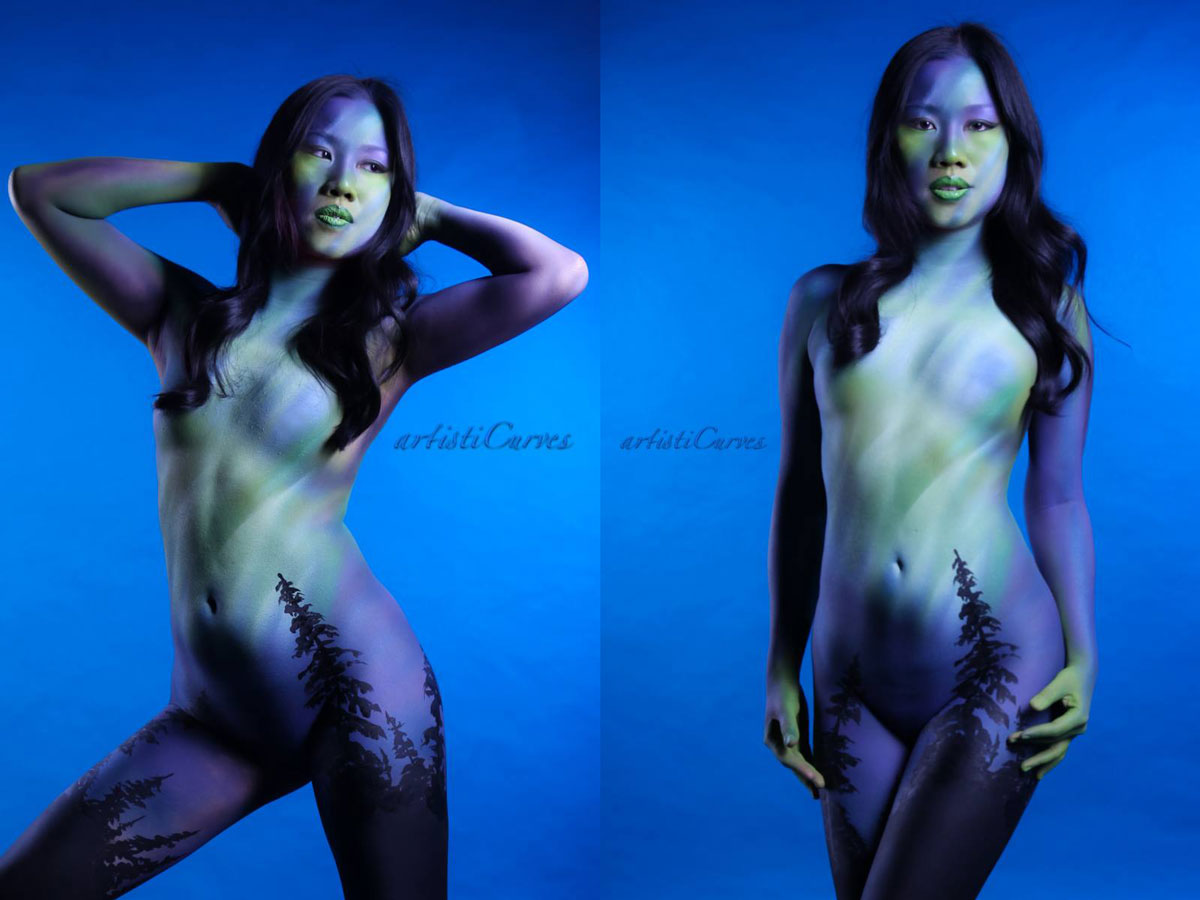 It seems like it is a lot of work being you. How do you balance your busy schedule, what motivates you to work and create so much?
...
Music and modeling is my full-time job, so I would rather work more and do not like seeing empty spots on my calendar.
I truly love what I do. I am doing what others dream to do, as a freelance artist, and living a lifestyle that allows me to motivate and create.
I am inspired equally in the amount of artists and people I encounter in my journey.
From my experience I know that just being good is not good enough. Teamwork is critical in creative industry. As I would imagine it is often you and the photographer, camera crew, journalists, the band and the audience. Could you tell us how are you able to make it work every time?
I think the key answer to this is work ethics. Good work ethics come from before the gig where I maintain good communication with my clients. On the day of I'm always prepared to give more than what the client already expected. When it comes to paid work it is not always the case that I get to contribute in terms of creativity ideas, but if I really think I have an idea that benefits the whole project I will do my best to bring up in the most respectful way. After the job I always follow up with thank you notes, or when I post photos on the social media I always give credits to help promote their businesses as well.
Talking about other people and relationships, do you have any influences, individuals who motivated and guided you, maybe even without their knowledge?
There are a few photographers who helped me discovered my talent and get started in modeling. There are models whom I have not actually met in person but I have written them a personal message to tell them how much they inspire me and some of them have responded with some advice to be successful in this highly competitive industry. There are pageant queens who really show me what kinds of inner qualities it really takes to truly hold and represent their titles. There are many of them. I think being thankful for people who have helped me, and having the ability to see the beauty in people really helped me to keep inspired and motivated.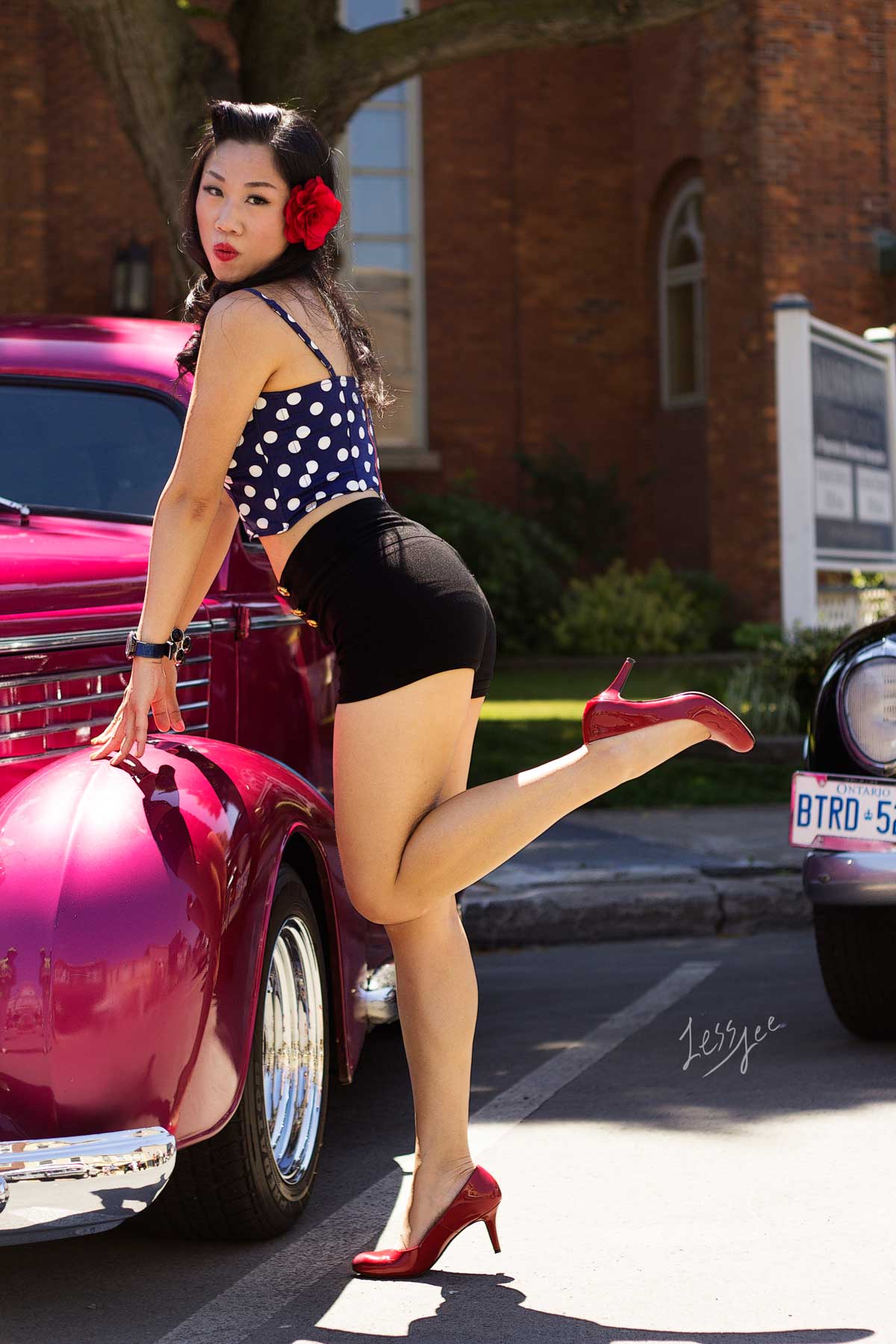 I bet it isn't easy to achieve your kind of success. Can you tell me what are some of the challenges that you had along the way to becoming you, now?
I think the number one challenge I have faced was being too hard on myself as an artist. I went to University of Toronto for my Music degree and I knew what it meant and what it took to be "perfect". The modeling industry is just as competitive as the university environment. I have been obsessed in being perfect and unhealthily compared myself to others, and that's also when I stopped enjoying my art. I have learned the importance to answer this very simple question: "Why do I play music" or "Why do I model". And my answer turned out to be "Because I love people". I play music to bring a community together and I wanted everybody to enjoy themselves. I model because we are often working together as a team to achieve a common goal. I don't need to compare myself to others because I am unique. Currently, I am quite happy with where I am at as an artist, but it really took me several years to figure out the key to enter this happy place.
Personally, I only realized that art is something that I want to do in the second year of college. Was being creative your life path from the beginning?
I have decided I wanted to be a musician when I was in Grade 10. That was the third year since I moved to Canada, as a teenager I was discovering myself while still experiencing cultural shock. I found my high school music room to be a very safe place for me to practice how to express myself with this universal language. I started modeling while I was studying music in university and I was getting frustrated from my obsession to be perfect, therefore I needed to find another outlet to express myself without the restrictions of the technicalities involved in music. Modeling gave me more freedom to express my creativities and emotions therefore it turned out to be a pretty healthy outlet. I started enjoying playing music again after I graduated from university and decided to make a career out of it!
I think you are one of the best people to ask this. What does art mean to you? What do you think the discipline offers that drives people like you to do so many great things?
To me art is people. It is a form of communication and it is meant to be shared with others and bring a community together. There is interaction during the creation of the art, such as being a band member or a team member in a photoshoot. There is interaction when the final product is being shared whether it's at a concert or photo being posted on the social media. It takes enormous patience to master an art form as a skill, even when you were born with extraordinary talent. Scheduling individual time to practice and to be inspired is actually a part of the work ethic package when it comes to being a hirable artist.
To me art is people.
Thank you so much for taking your time to answer these questions Kristen. Do you have anything to add that could help perspective creative professionals or just people looking for beauty in this world?
You are very welcome! I enjoy answering these questions. To look for beauty in the world, first we have to be able to see the beauty in the world. Sometimes we walk so fast and we walk past the beauty in the simple things around us. Being able to see beauty is all about attitude. We have heard enough from people around us complaining about the snow and our cold winter, we tend to forget snow is beautiful. Each snowflake is unique. There are people who travel to Canada to see snow, ski and snowboard. We just have to see from a different perspective and be appreciative of what is given to us.
One more thing before I let you go: how can the readers find you (in a non-creepy way)?
I am very interactive on my Facebook Page. For some exclusive photos, I can be found on Instagram, my username is @kris10green. I also have a personal website kristenau.com.