Ah snow! I love it. Romantic, beautiful, quiet.
I love how it changes landscapes of cities, their light, their mood. The change is so evident that one has to look twice to make sure that the familiar streets "Ulitsa", "Straße" are indeed what they are.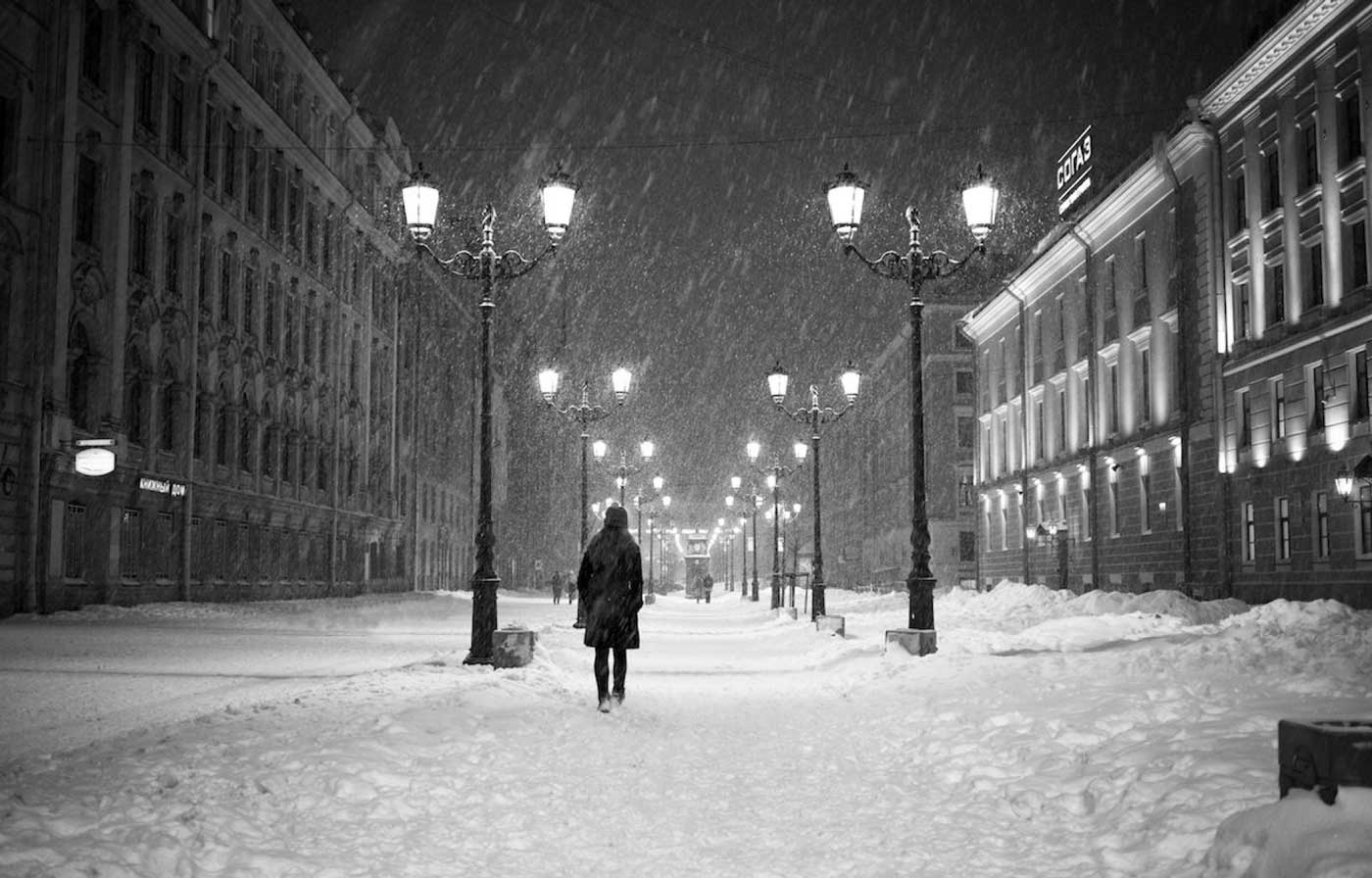 I travel extensively; two of my favorite stops are the cities of Moscow and St. Petersburg in Russia, where the weather changes to the extremes during the winter season every year.
"Winter Wonderland" photos are not uncommon. We've seen them on greeting cards, in retail ads and online during numerous seasonal sales. But creating these photographs is not so easy. Especially when it's minus twenty-two degrees Celsius (-8F) outside. When there's a complete white-out and the blizzards are blowing all around. This type of photographic adventure simply does not compare to studio shoots or golden-hour outings in the summer breeze. This is something else!
Snowstorm photography stretches skills beyond comfort zones. It is extremely challenging but also very rewarding if you get it right.
This is extreme street photography, and it's not for the faint hearted.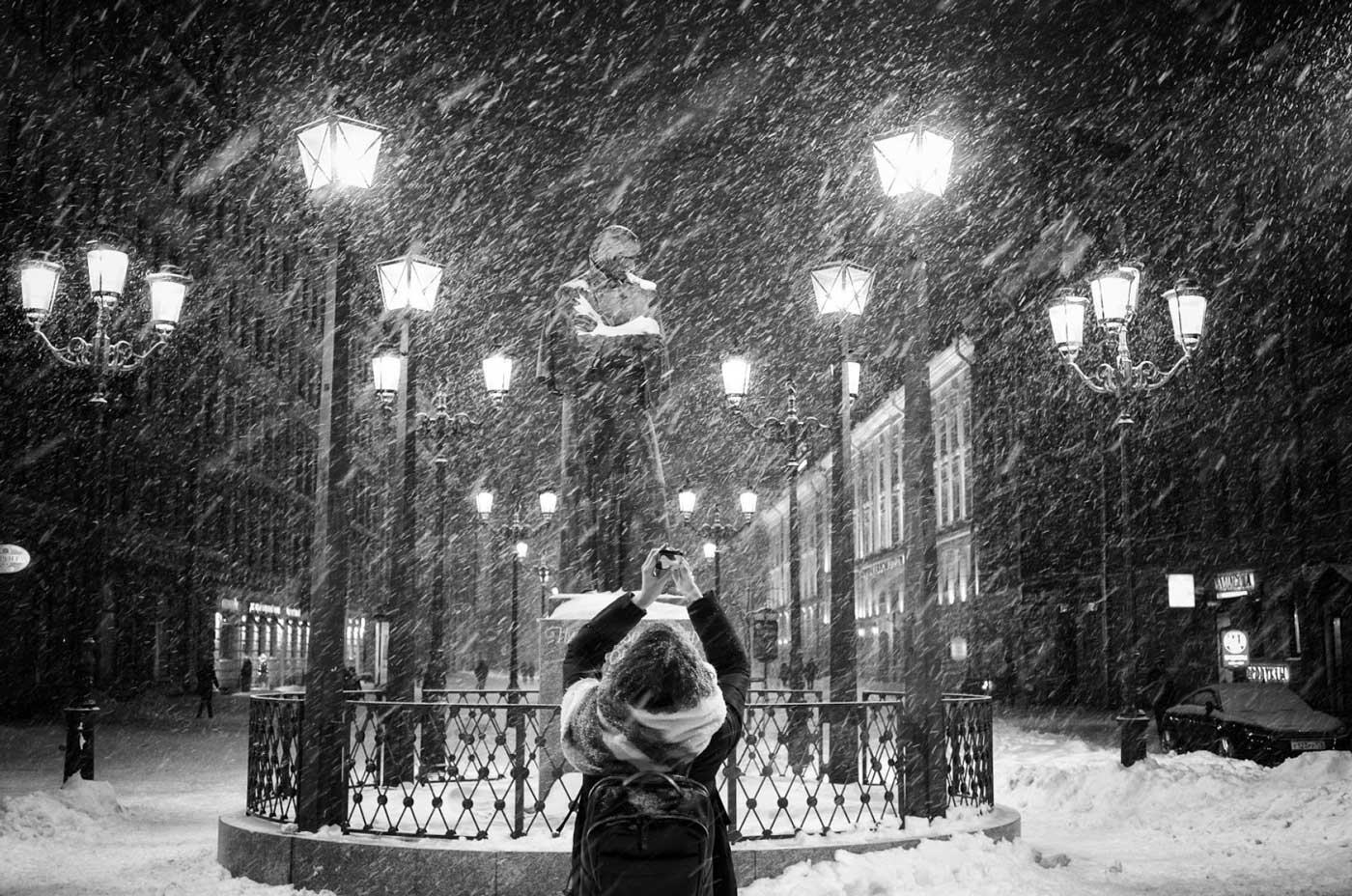 If you have a vision for your own "Winter Wonderland" series, below are my tips on how to get it right. And come home not only with excellent photographs but all of your limbs and your lungs intact.
1. Have the right gear.
Sounds obvious, yet underestimated almost every time. If it's going to snow it's going to be very, very cold. So be a good boy (or girl-) scout and prepare all your gear ahead of time. Otherwise both you and your and your images will look and feel miserable by the end of it.
Typically, if it's too cold it doesn't snow as much. Things do get a little fierce in Russia though. The climate here has an uncanny knack for having both things happen at the same time: heavy blizzards and extremely cold temperatures.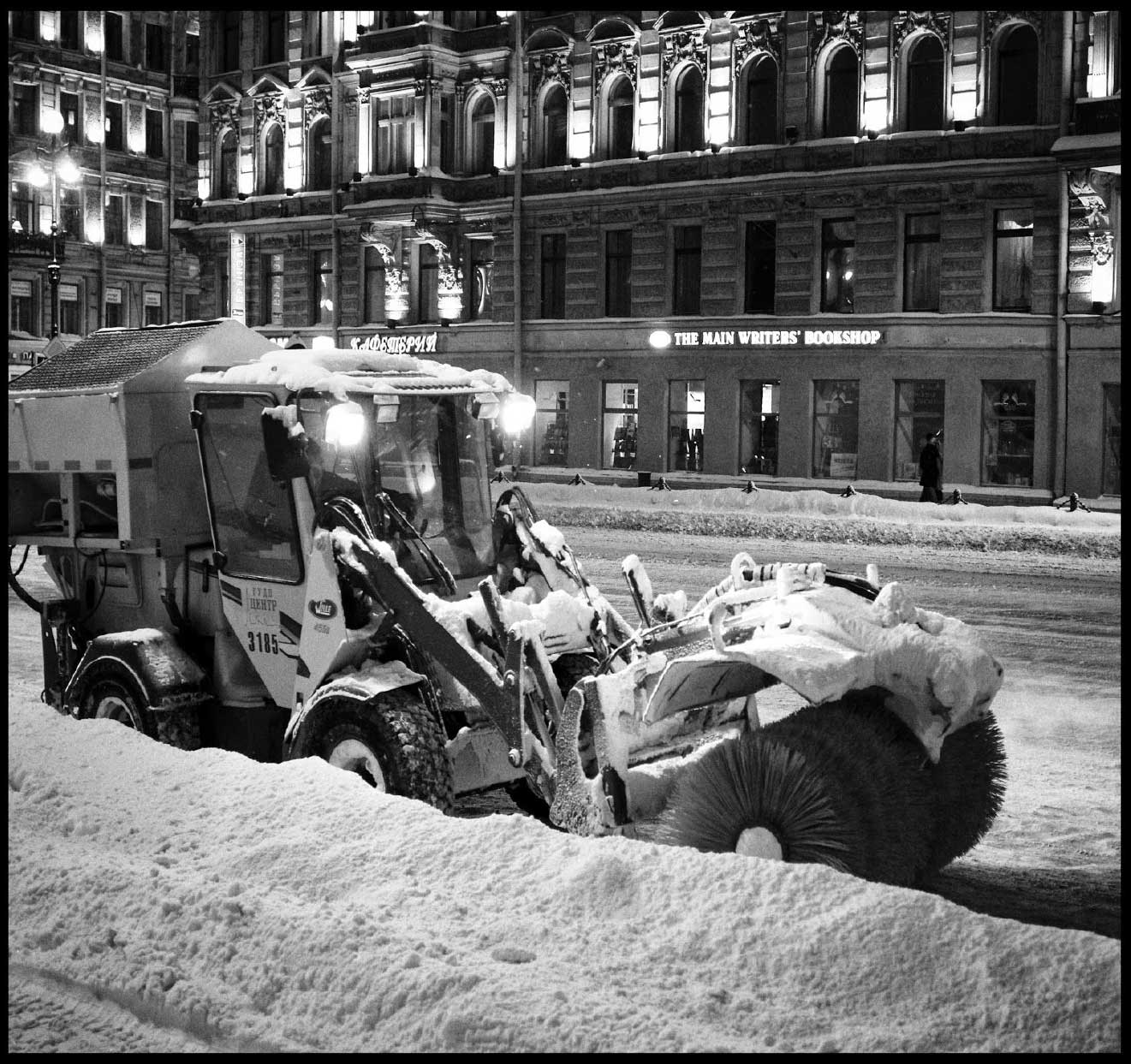 Bearing that in mind, here are the basics:
Large down-filled, wind-proof parka. Check.
Winter woolies and thermals. Check.
Fur-lined boots. Check.
Full-charge on the camera and extra (also fully-charged) batteries. Check.
Battery pack for your smartphone. Check.
Some food and water. Check.
Now that you got your gear sorted you are good to go. Suit up and step out of that door: you are good to go!
2. Time things right.
No matter where you are in the world, things get dark in the snow season very early. You will have to adjust your typical photoshoot schedule accordingly.
In Russia snowfalls are typically heavy and plentiful (it does vary from year to year). They could start as early as mid-November. Shooting snow at the beginning of the season is usually the best. At that time the white cover of snow has not yet turned grey and mushy. Schlepping, road salts and clearing operations could ruin the beauty real quick. This is why first snow is typically the best time to do street photography.
If you can muster it, try going out in the middle of the night blizzard. This is when you are finally alone, free of distractions. Just you and perhaps the people working on getting the roads drive-worthy for the commuters next day. This is the moment to make your skills and your vision show in the images you create.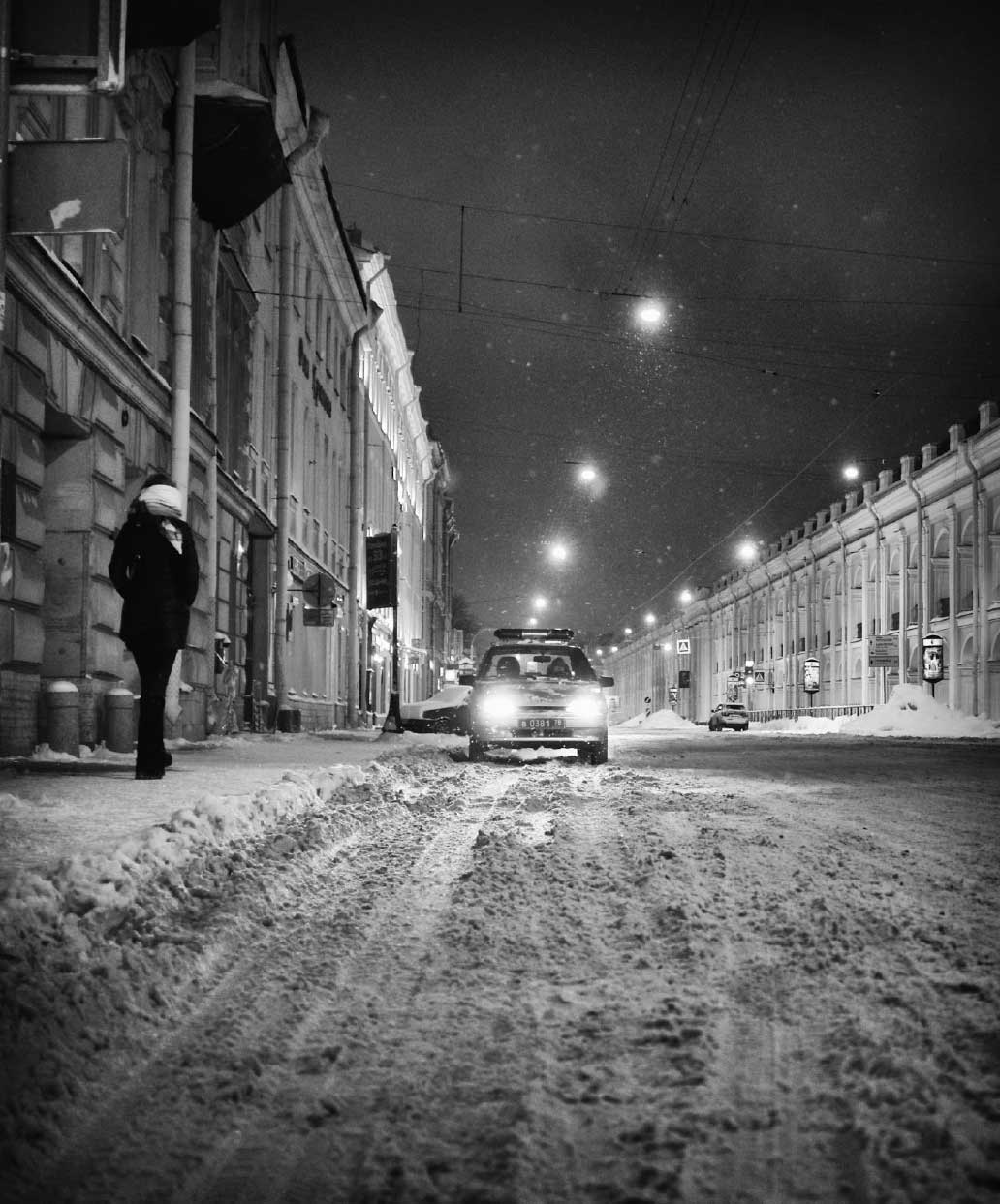 Your audience, sitting in their cushy chairs, sipping cocoa and enjoying their cozy, warm home might not always appreciate the extremities of the weather like you did. It is a good idea to keep that in mind and aim for the heaviest snowfalls to really get the point across. I mean complete white-out, "Grade 5, can-hardly-see my hands" kind of a blizzard.
It's cold, slippery and really tricky to adopt to. But if you succeed, it's magical.
3. Master your camera.
Depending on your skill level, the weather and the time of the shoot - be ready to practice-shoot. Figure out your plan B and understand that you will have failed shots - no matter how hard you had to work to get them.
If your camera isn't weather sealed (like my little Fujifilm XT10) do be careful not to get too much moisture on and inside of it. But a bit of snow shouldn't hurt it too much. After all you can brush it off in most occasions (perhaps add a brush to your list of gear).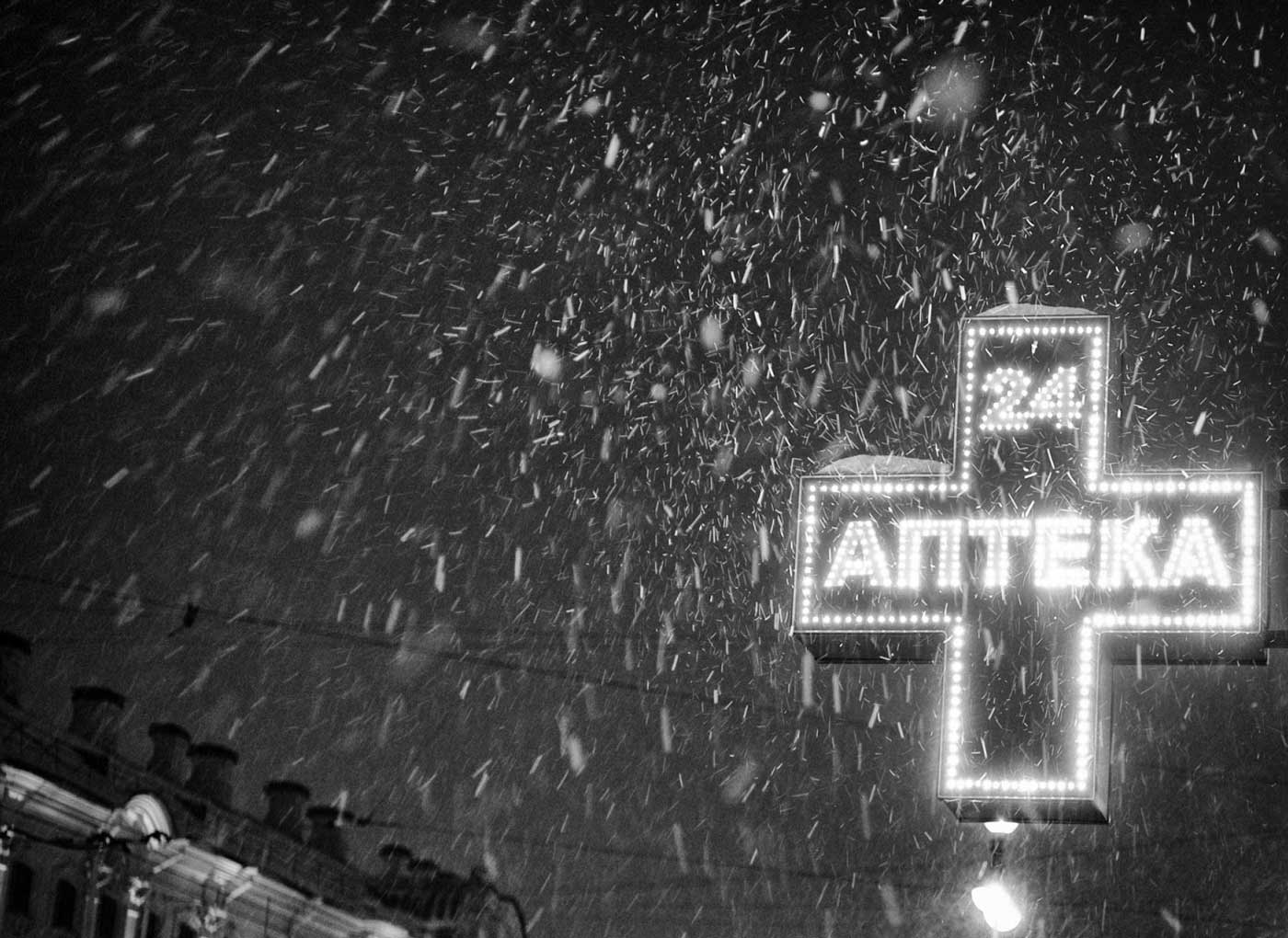 Practice with various ISO settings (or film), depending on the shoot and how much light is available at your location. I usually choose somewhere between 600-800ISO, but you can push it further, depending on how much light is emitted by the streets, shops etc.
Ideally you want to "freeze" the snow in your shot. Some of the best images transport the viewer to the time and place, letting them feel the magic (minus the cold). Letting them see the snowflakes clearly goes a long way. High shutter speed is your friend. This is not a rule of course, just an idea based on my experience - go ahead and try doing something different.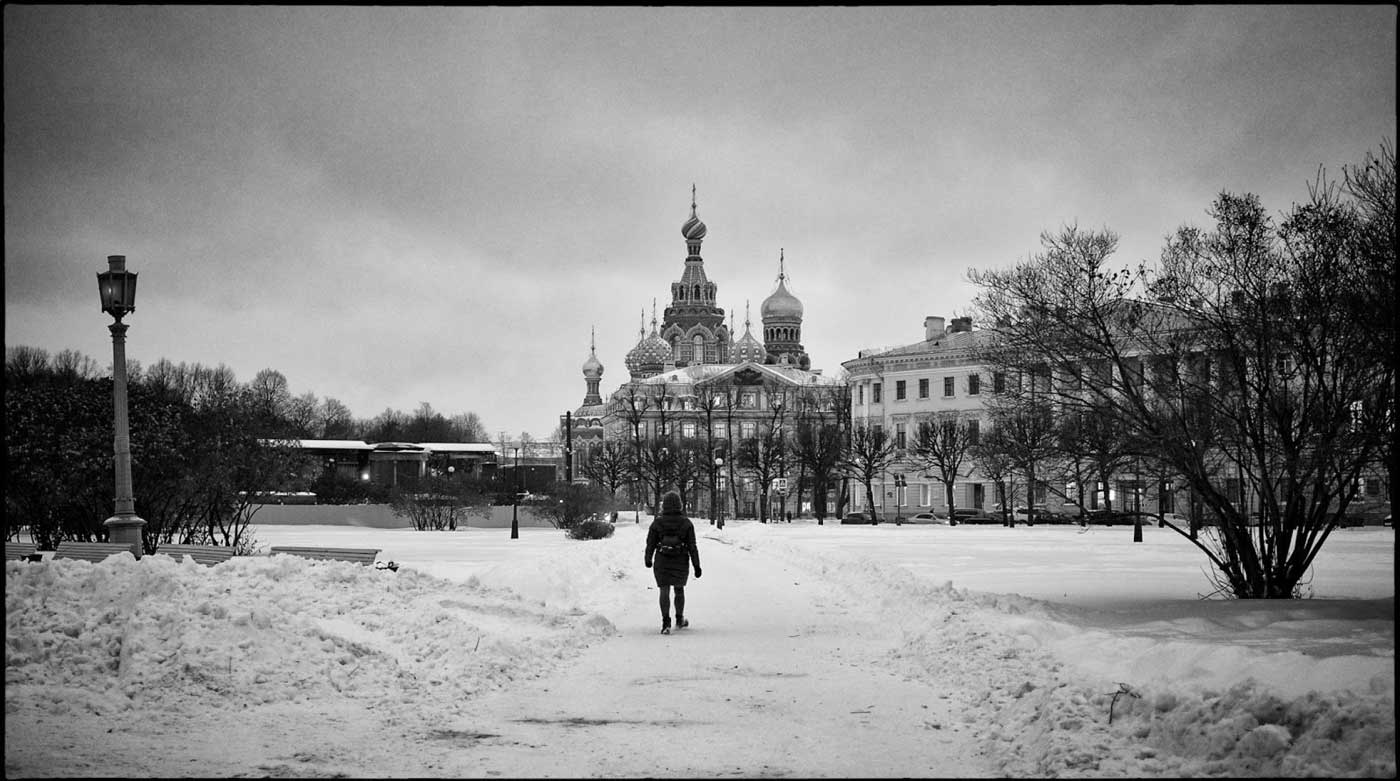 Fixed, "prime" lenses tend to be the best for snow photography in my experience. Anything from 28mm to 50mm works really well but do use available equipment at hand of course. If you want to emulate what I have done, those are the tools.
Your warm, dexterous gloves will help you operate your camera on some level but of course it's not the same as just using your fingers. Perhaps practicing doing that at home would help. Taking them off to fiddle with your equipment will make your hands very cold, very quickly.
Plan your surroundings, the light, the time of day and your position ahead of time as much as possible. Spending less time in the cold is always a good idea.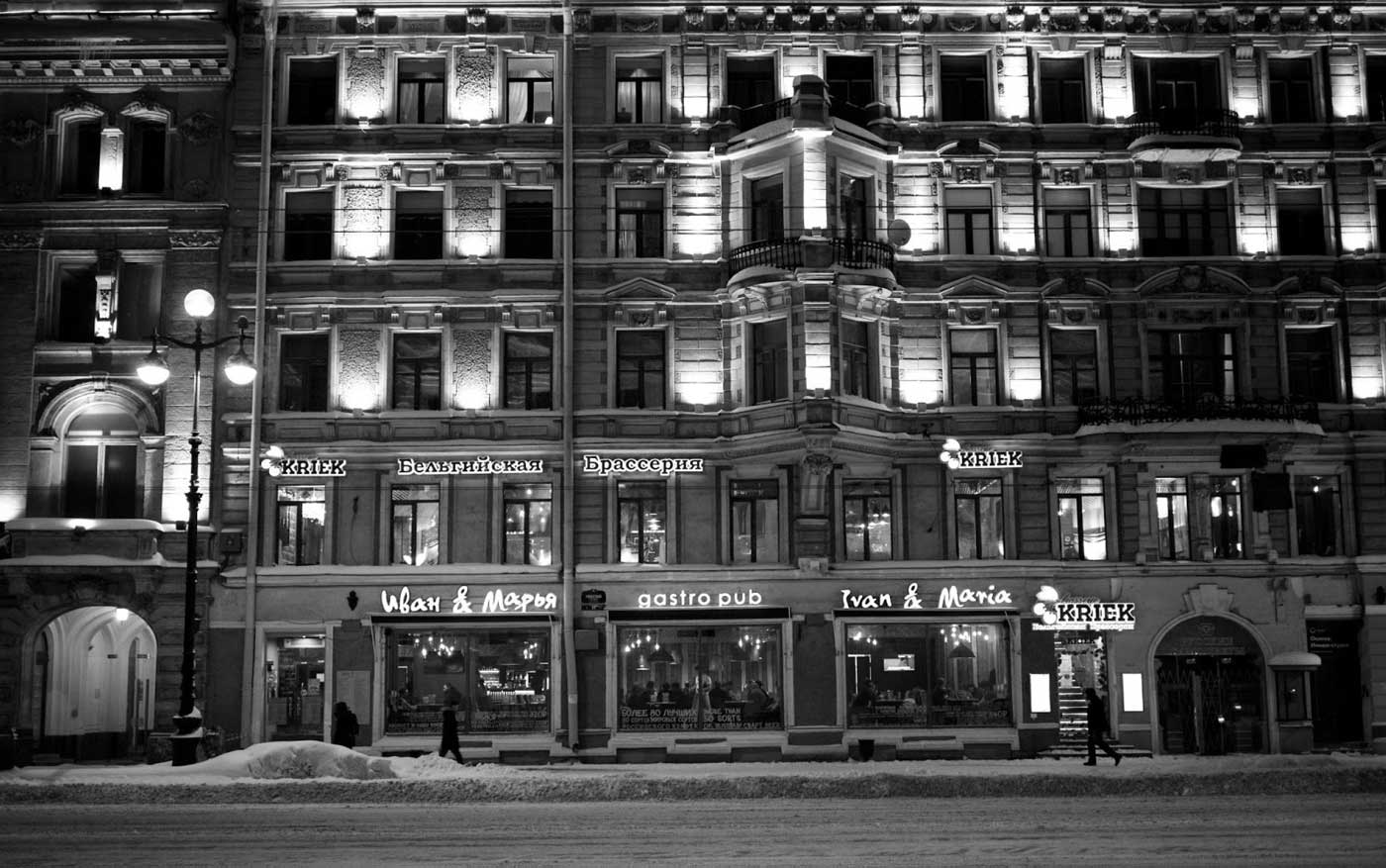 Get used to getting into a place where you can safely do your job. Look out for cars, snow clearers and pedestrians. It might seem quiet at night but they will get in your way unexpectedly and as things get slippery they also get dangerous.
Once again, do practice, plan and imagine ahead of time. Think of your composition, your visual narrative. Don't expect everything to fall into place the first time you go out. If you don't succeed - try again. This is a very difficult task, get ready to do it many times until it's perfect (whatever your level of perfection is).
Snow can look great in color or black and white. My preference is for the latter since it allows me to accentuate the delicate structures over the distractions of artificial light. But do make your picks, try both methods and have a look at your work a few days later for a fresher perspective.
Have fun, stay safe, stay warm and know when to call it a day. Practice, persist and you will have your "Winter Wonderland" piece complete.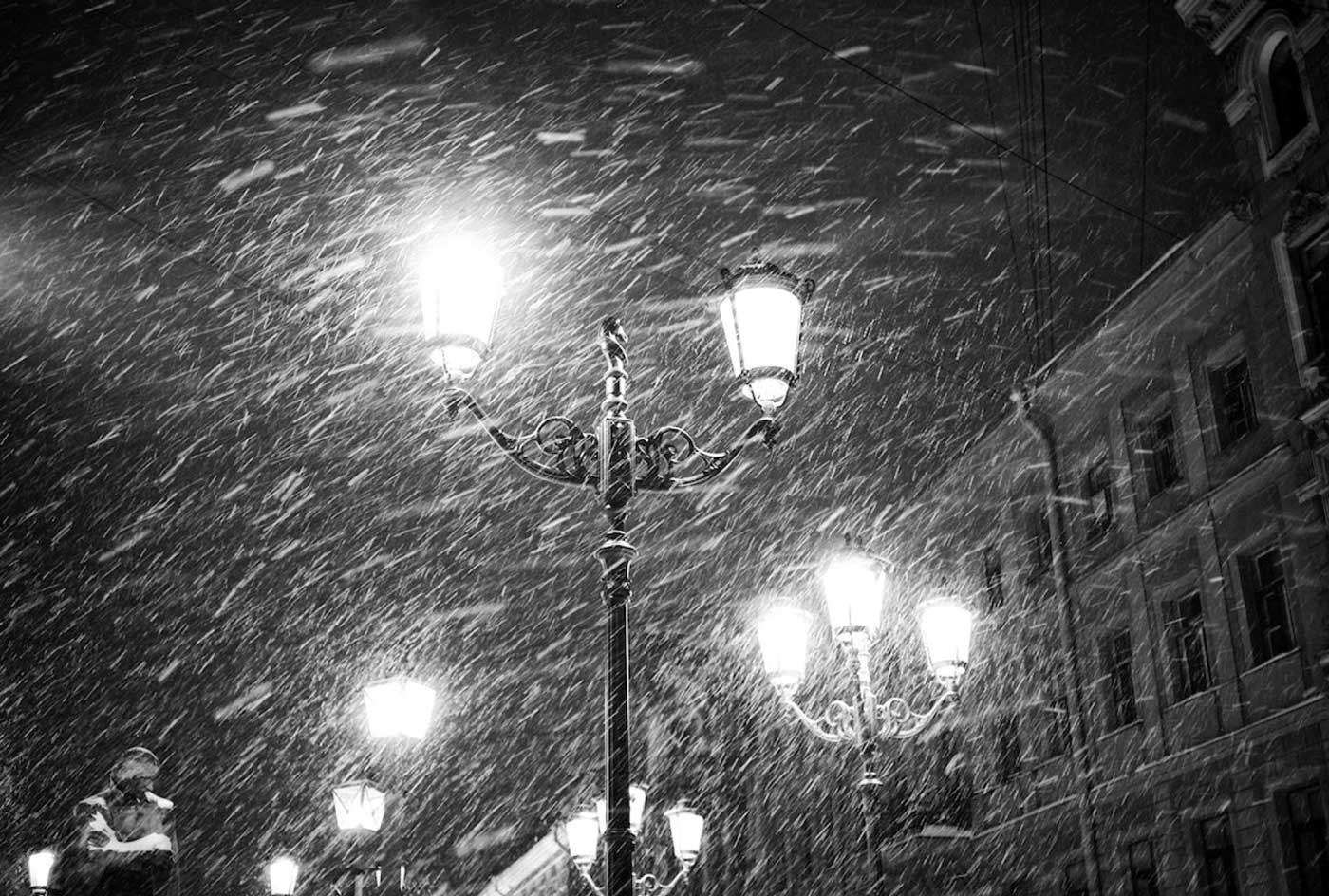 Let it snow!

This article is an edited version an original post from ChrisRetro.com.