This is a three-part story about my trip to a semi-closed South East Asian country of Myanmar. Read: part two, part three.
After a busy month of paperwork, vigorous coding and recovery from minor motorcycle accident we departed Chiang Mai International Airport. Due to arrive in Yangon later that day of March 29th, 2016.
It's been over three years since Betty and I have given up our apartment in Toronto and began travelling across Asia. So far we've visited eleven countries. Vietnam was one of our favourites - spent around three months there. China is where Betty's relatives live; we travelled around the western part of it for about six months. Thailand is where we got stuck for the past two years and is kind of our home now. Other than that, Myanmar would be our fourth longest single-nation stay.
The length of our visit was based on fulfilling our volunteering promise, seeing Bagan and getting my legal papers sorted. The latter coincided with the Water Festival which basically shut down the entire nation for two weeks. So we planned to stay in the country until the offices are open again. There was a lot of downtime between the above-mentioned todo's, but it was all to be filled with design, development and business-dev tasks.
Exhausted from our errands at home yet excited for our trip we set foot in the capital of Burma (or Myanmar - same thing).
Yangon
Myanmar did not fail to surprise us in more ways than one. Its thawing dictatorship, mixed with over sixty years of declining civil war (which isn't quite over yet) allowed an increasing influx of Western and Asian tourists over the past decade to see a country that has been off-limits for half a century.
Many surviving traditions, such as Longyi (skirt for men) and Paan (red stuff that the locals chew and spit everywhere) easily set the place apart. Along with typical lack of education and infrastructure evident in most developing nations we were pleasantly surprised at the quality of English spoken (by some). Over the years of living abroad Betty and I have learned to communicate without using too many words, but it was a nice feeling to be able to chat in language we use at home.
Nyang Shwe
There isn't much going on in Yangon for a typical tourist. Plus, we were on a mission; so the day following our arrival we took off on a freezingly-cold (too much A/C) overnight bus towards Lake Inle. We reached the town of Nyang Shwe early in the morning to be greeted by a van driver who charged us around ten bucks USD for a five minute drive, which was interrupted by a guard that demanded $25USD park entrance fee (per person).
My feet swelled after the bus ride so I spent the rest of the day getting accustomed to our room and massaging my fluids back into the veins.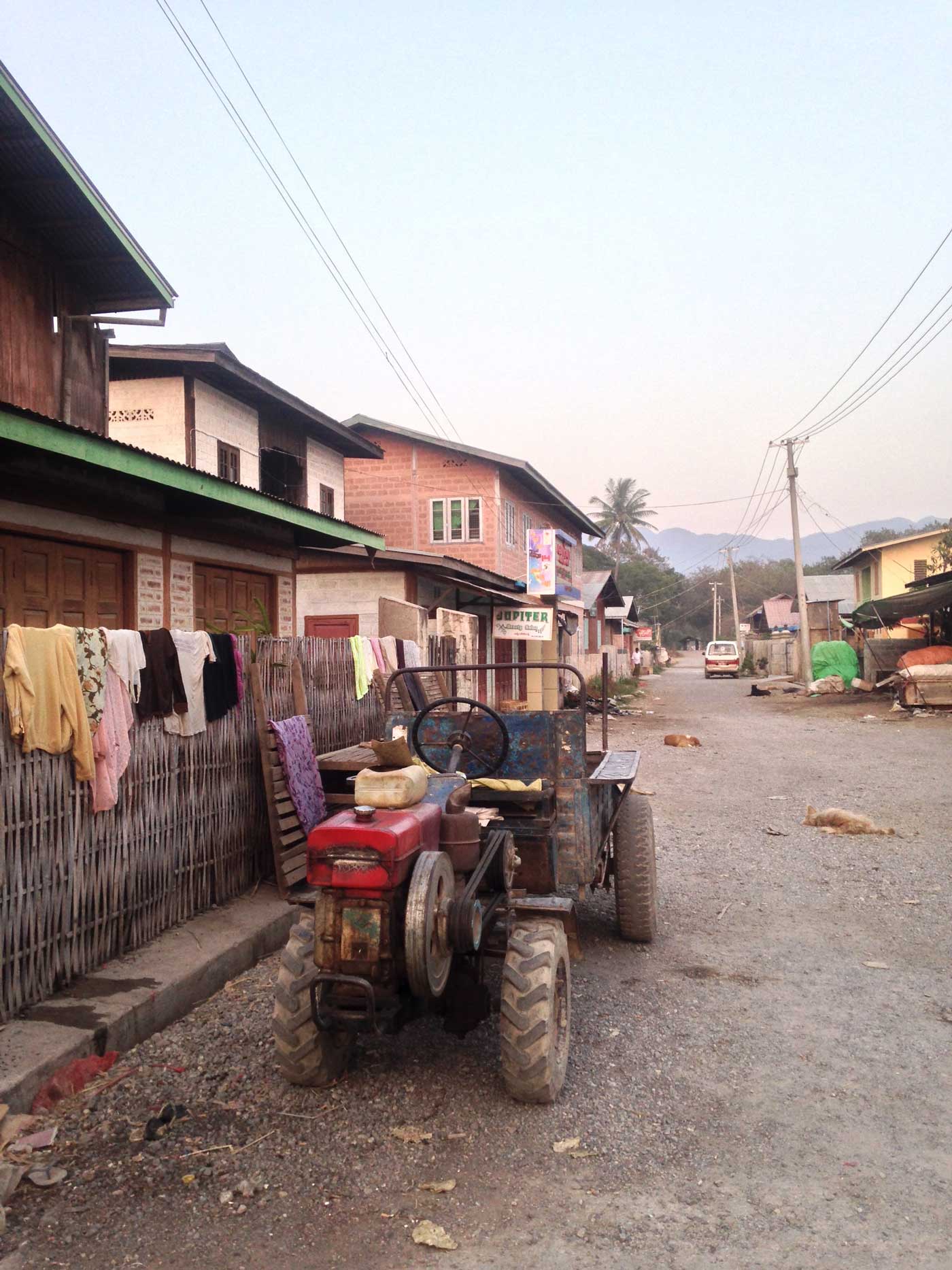 There was a lot of work to do. During the next two days Betty and I were preparing for an eight-day intensive course on the "Effective Business Practices" for the local entrepreneurs.
Day two at Nyang Shwe. I got terrible food poisoning, followed by Betty that made us weak for the rest of the trip. I tried to stay positive but when one can't trust the safety of daily meals, things get a little rough. Restaurants were often located right next to open sewers; the same sewers would flow by the markets where people sell meat in the open during the hot season. Thousands of flies buzzed around, swarming the poultry, pork and fish. Later I learned that locals would often get sick as well. They used very popular herbal medicine that earned fortunes to the person who owned the business.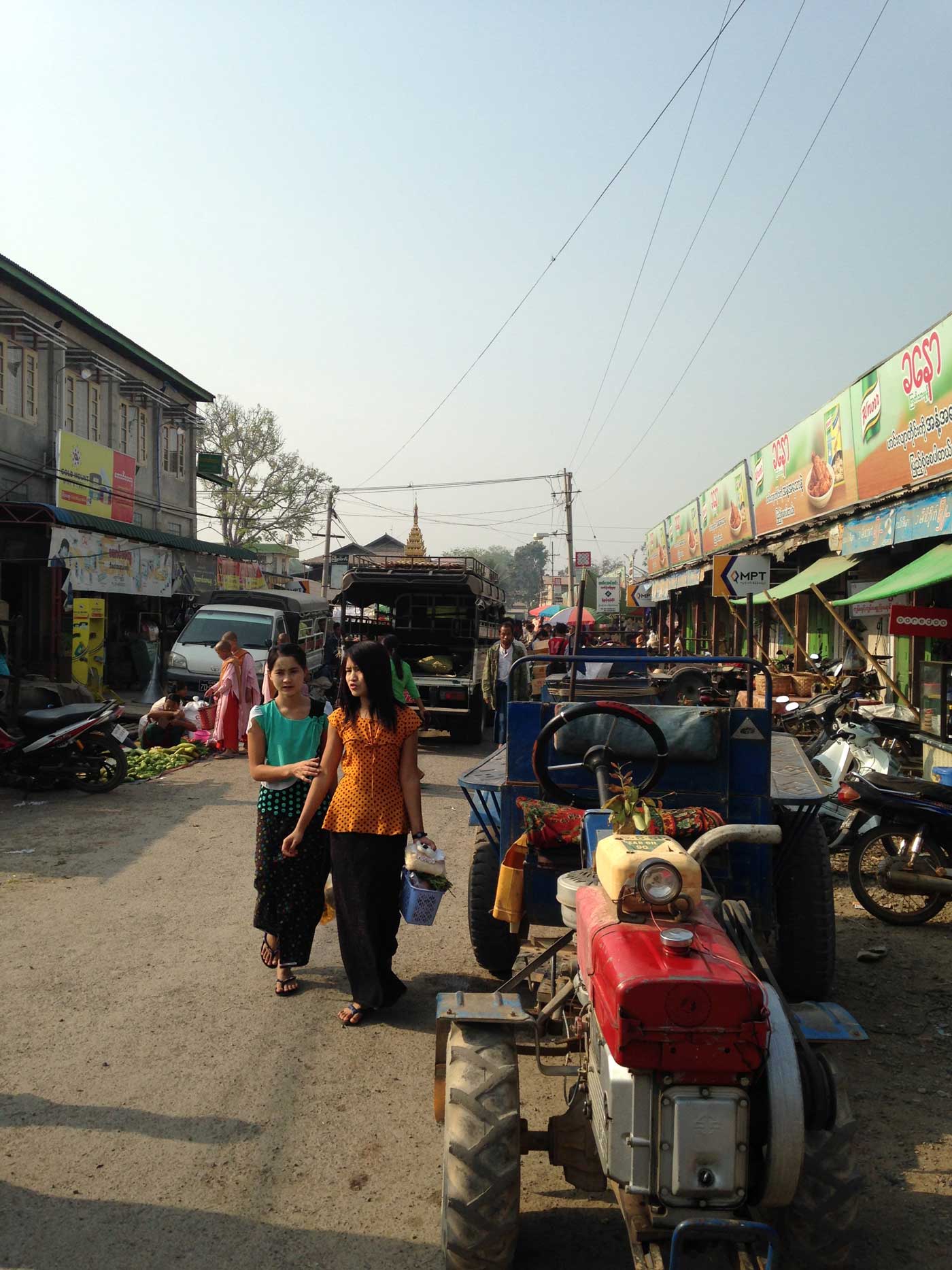 Myanmar is not an easy place to live in. So much so that people from this country take on a lot of risks trying to flee and often end up as slaves in Thailand as a result. It isn't difficult to understand how years of internal warfare, corruption and general lack of infrastructure could produce a tough environment. Nevertheless, the people and their culture took some time to get used to.
One could expect feelings of mistrust, resentment and lingering violence in a place like this. But the Burmese turned out to be some of the kindest and most courteous hosts. Most notably, the lack of theft and violence prompted us to feel very safe. Leaving a laptop unattended has never been a problem. At the same time the denomination system forced us to make large payments in cash that looked as if we just robbed a bank: thick stacks of raggedy Kyatts that would not fit in any wallet. No one cared.
On the other hand, lodging, transportation and food were priced unfairly high and there was no bargaining either. Every restaurant menu would have their prices amended by 1.5 - 2x since the time it was printed (likely just a few months ago). Cab drivers would aim to charge at least 2x of what you'd expect in NYC, San Francisco or Toronto. Hotels would cost almost as much as the ones we staid at in Japan. We were expected to be naturally wealthy, and we were expected to dish that presumed wealth in Myanmar.
We spent about two weeks in the city, most of which was occupied by work and preparation for more work. Another unexpected challenge was an incredibly slow and unreliable internet (I'm talking dial-up modem speeds, nation-wide). Not good news for a tech entrepreneur hoping to catch up with some code and design while abroad.
Time out was mostly confined to the walk between the hotel room and the office across the city (about ten minutes away). There was always something going on. So I took my phone and snapped some shots on the way.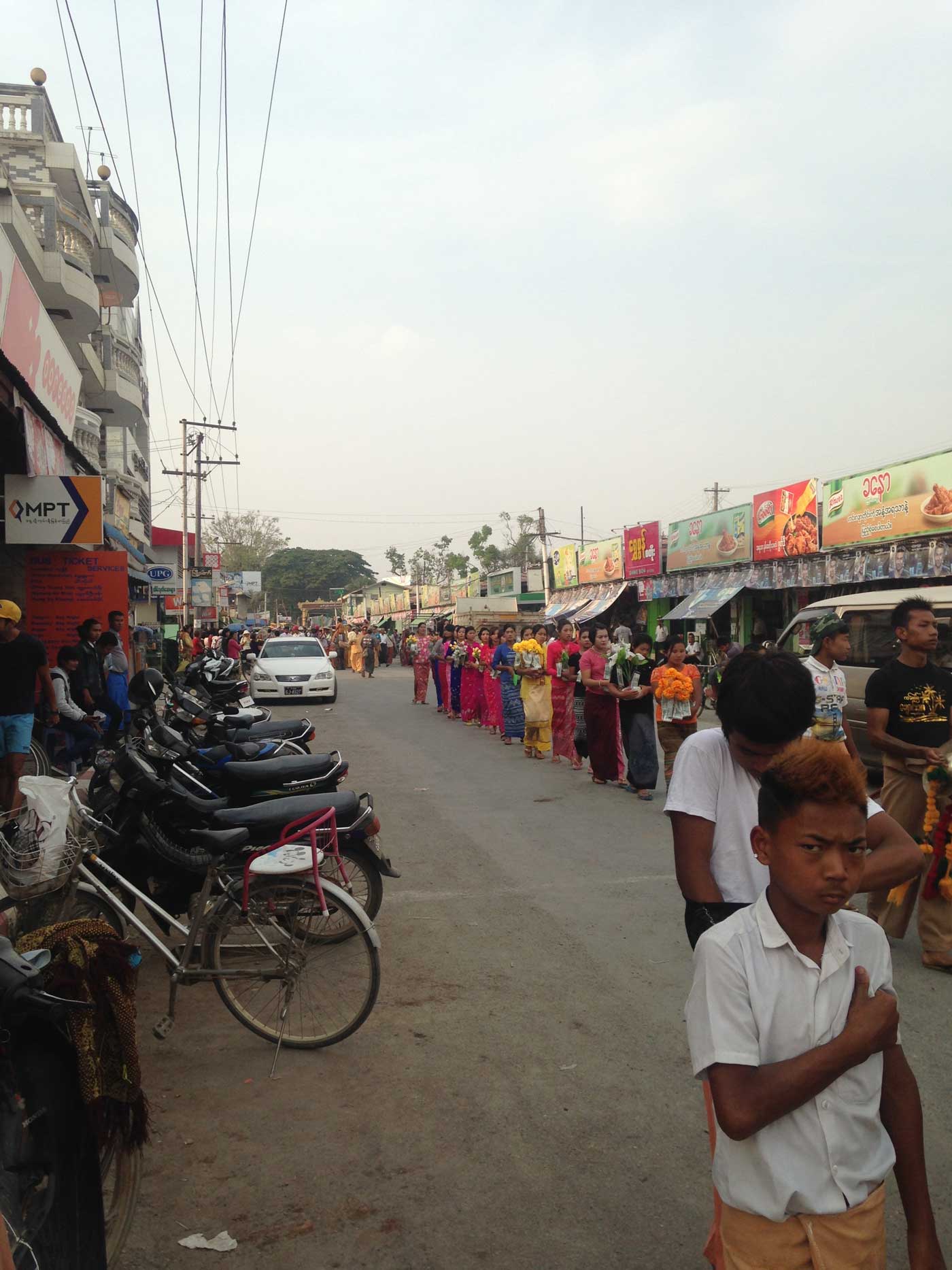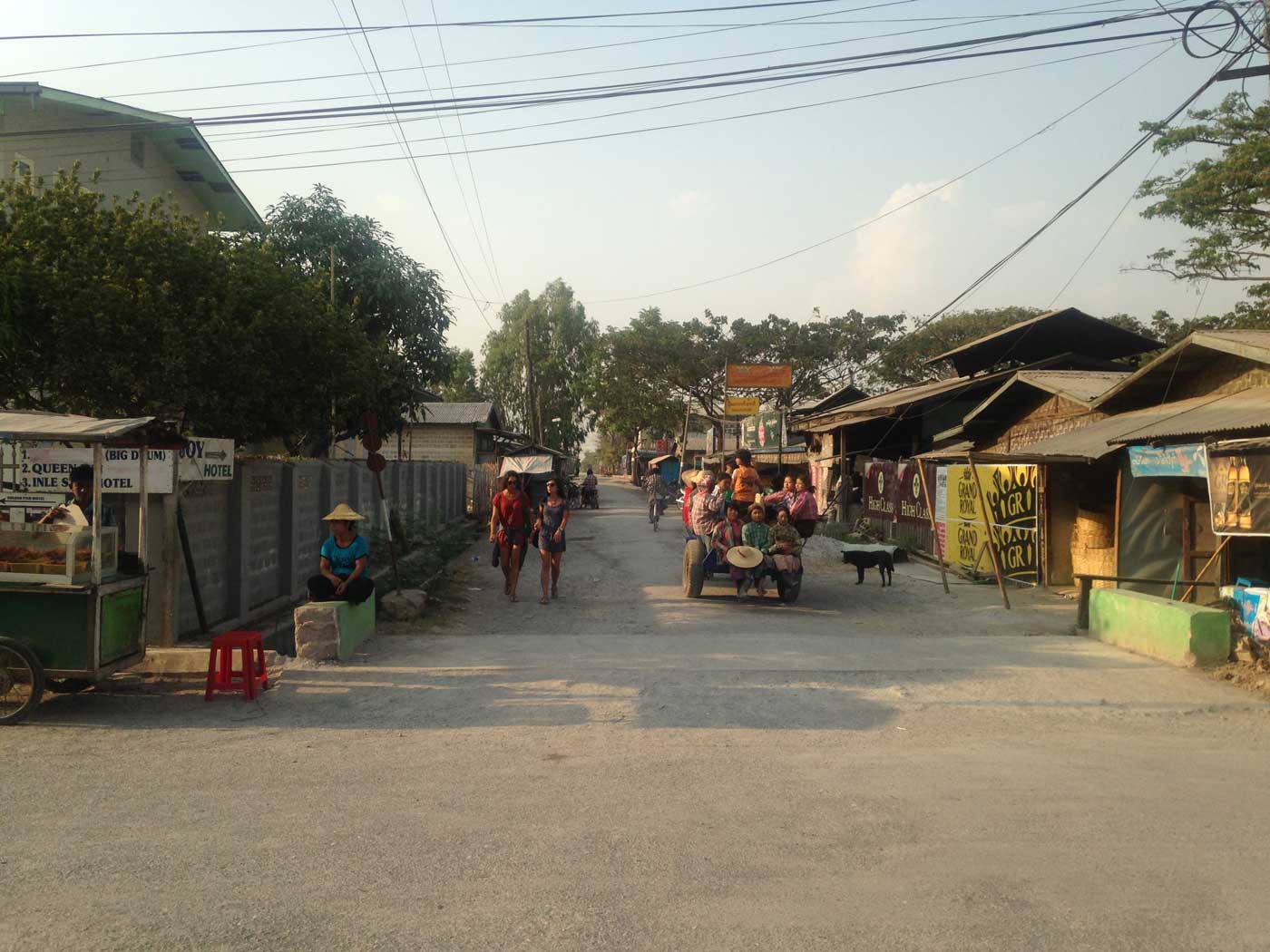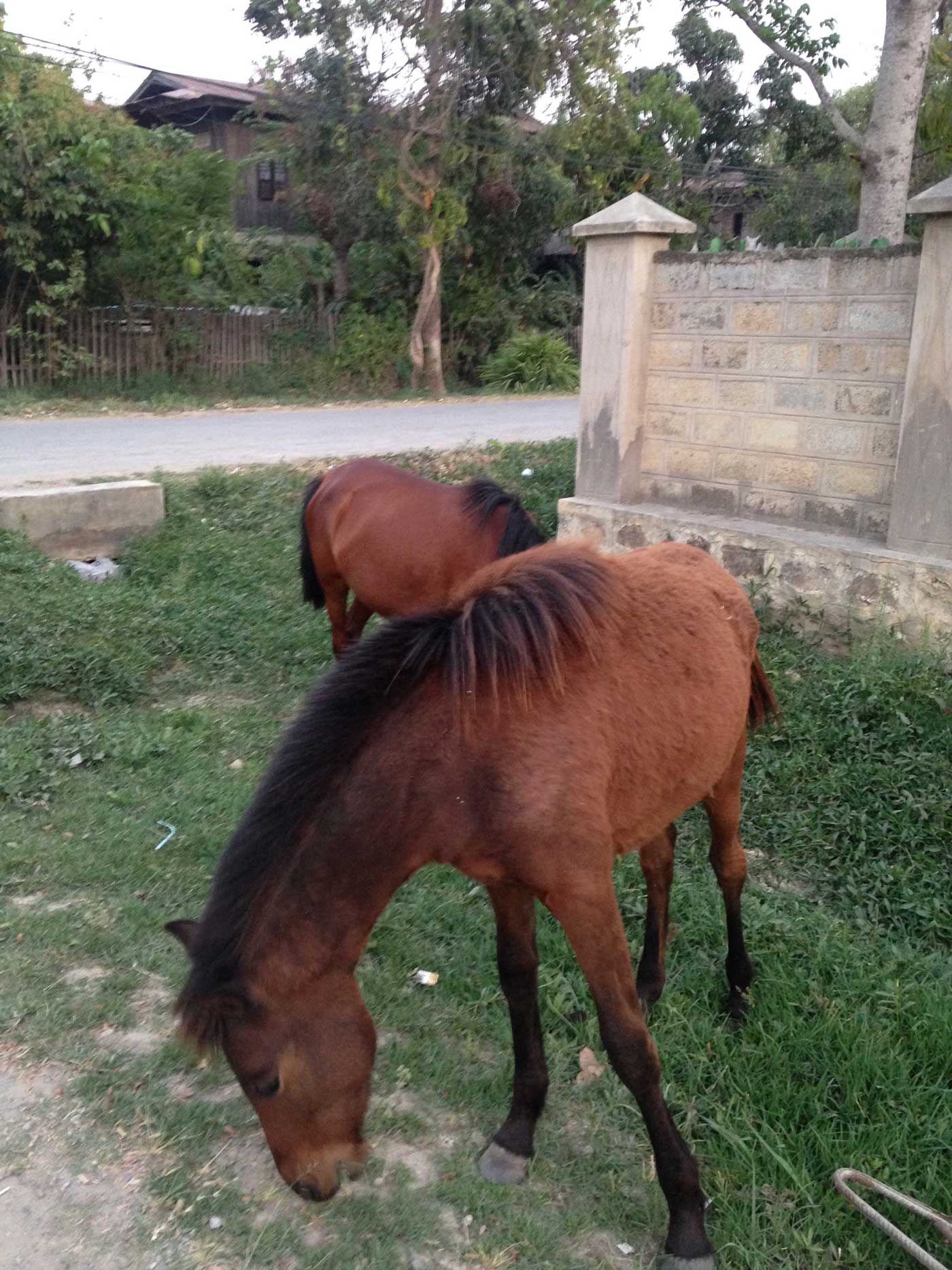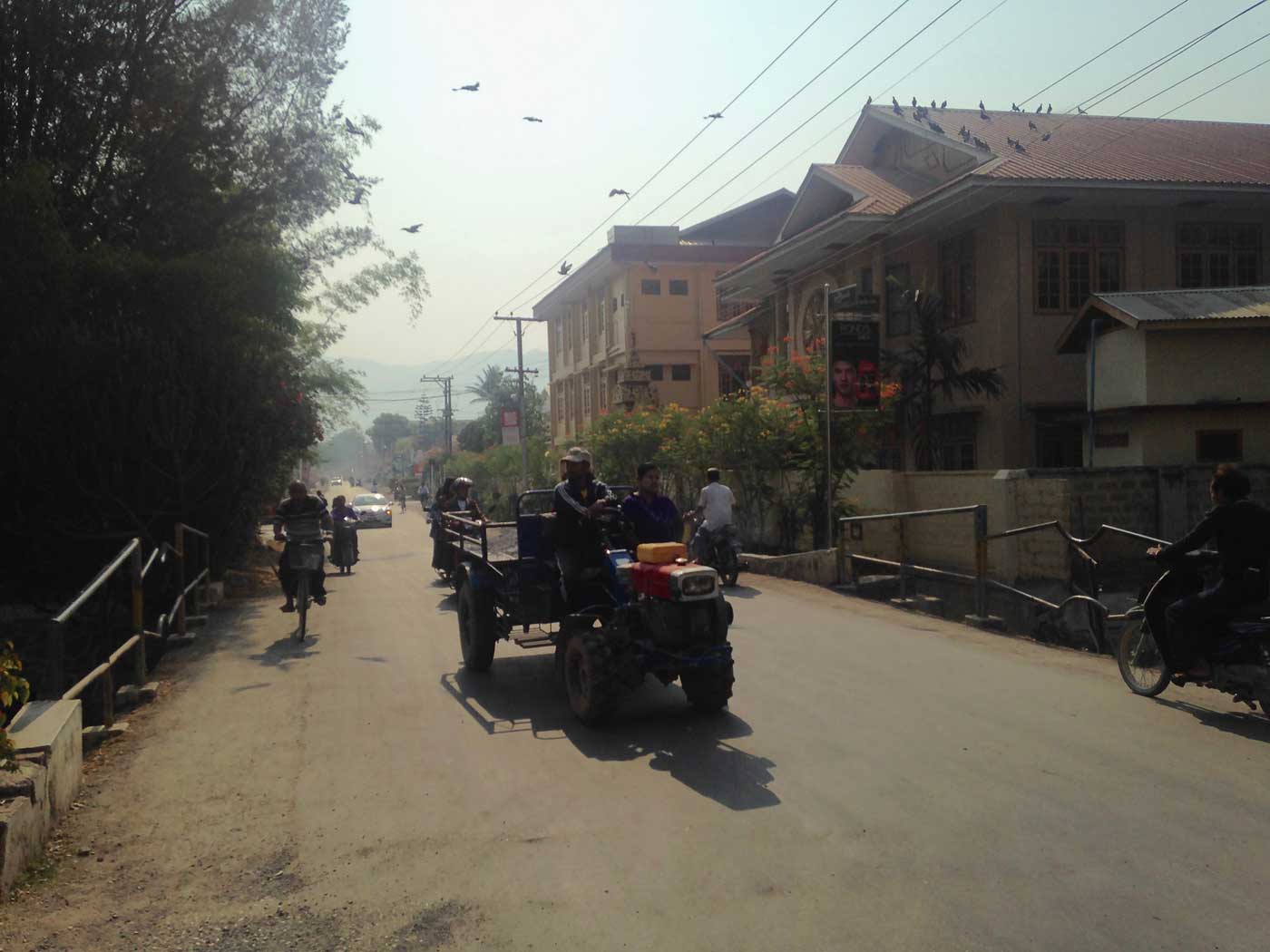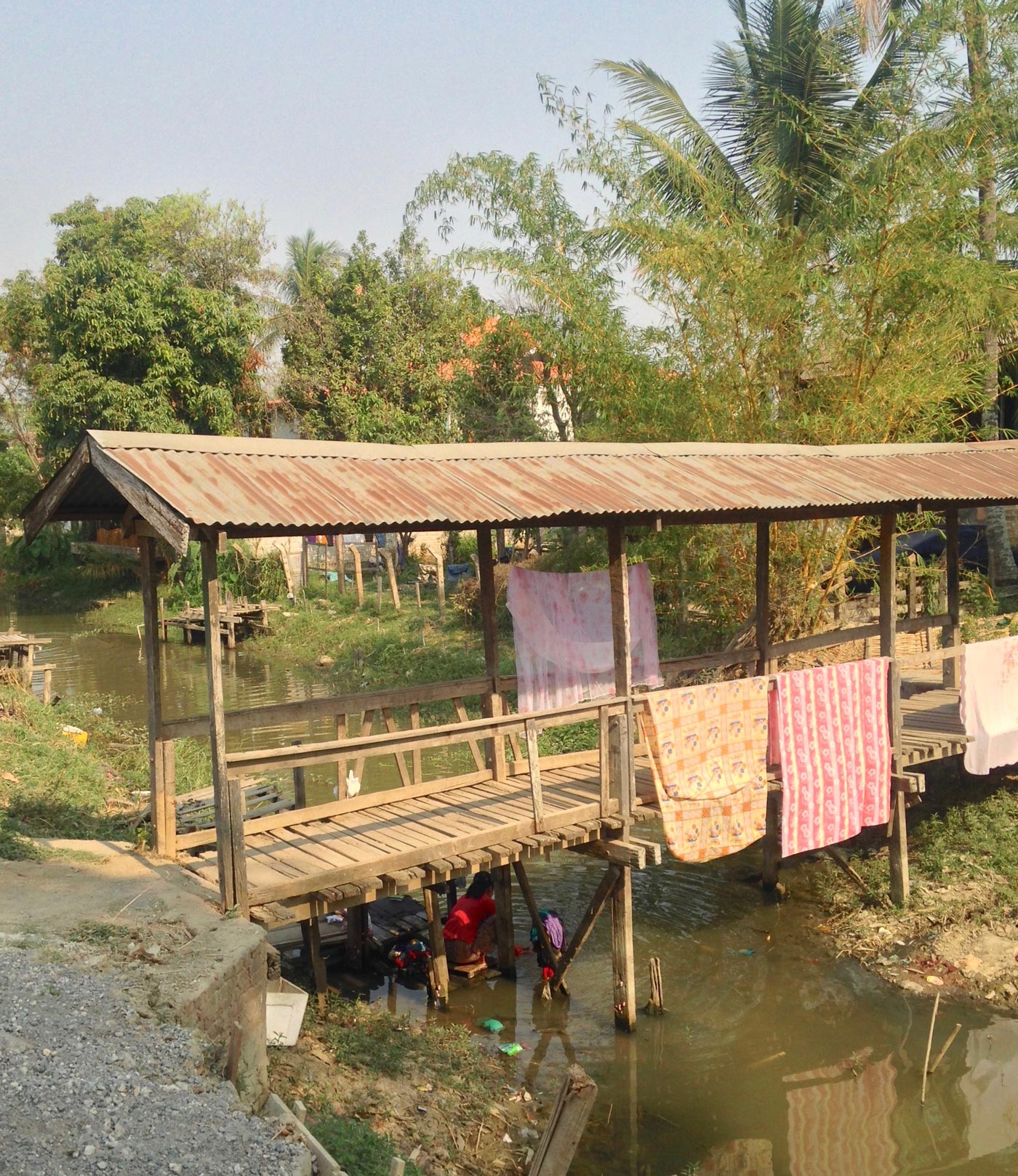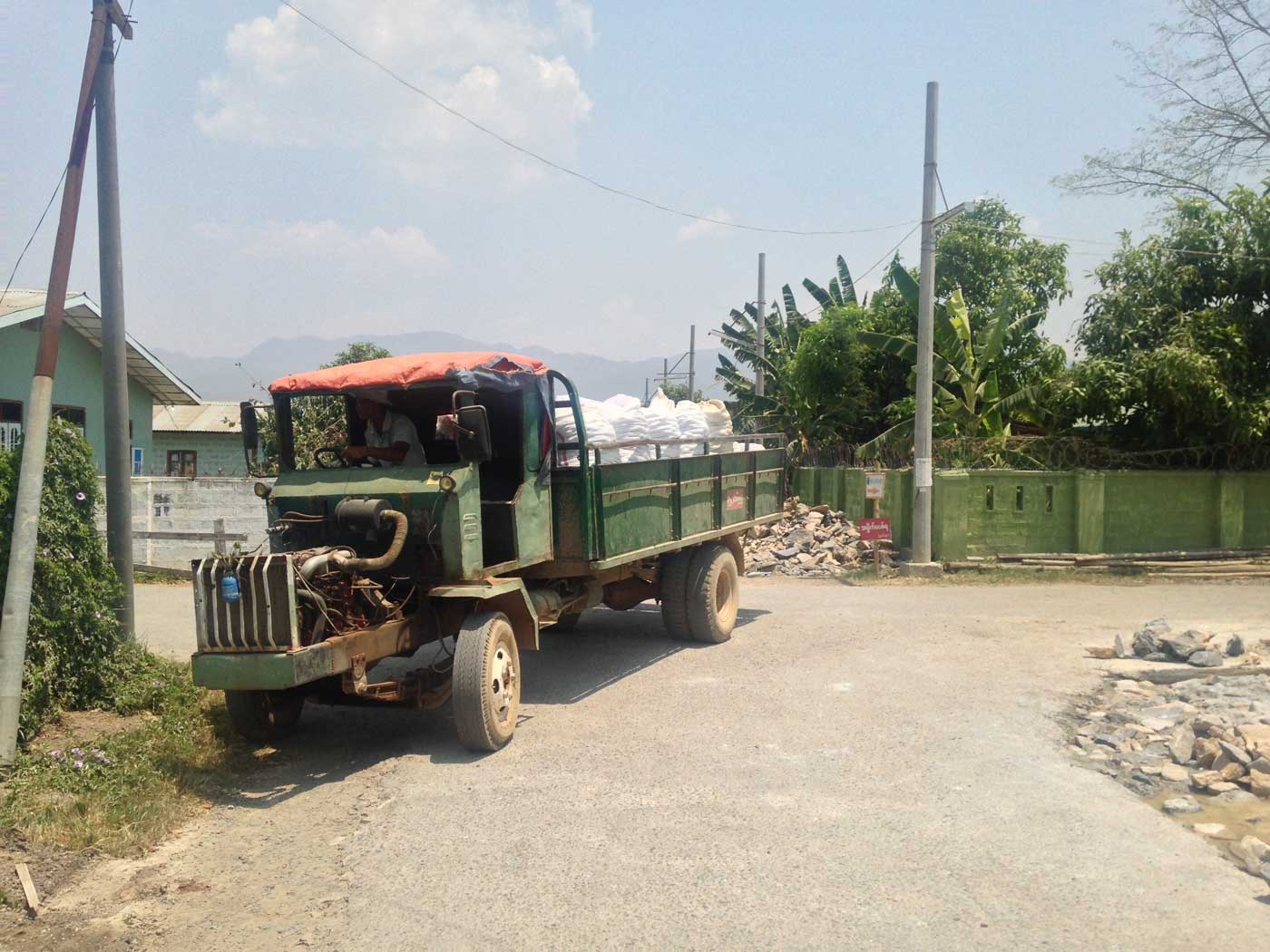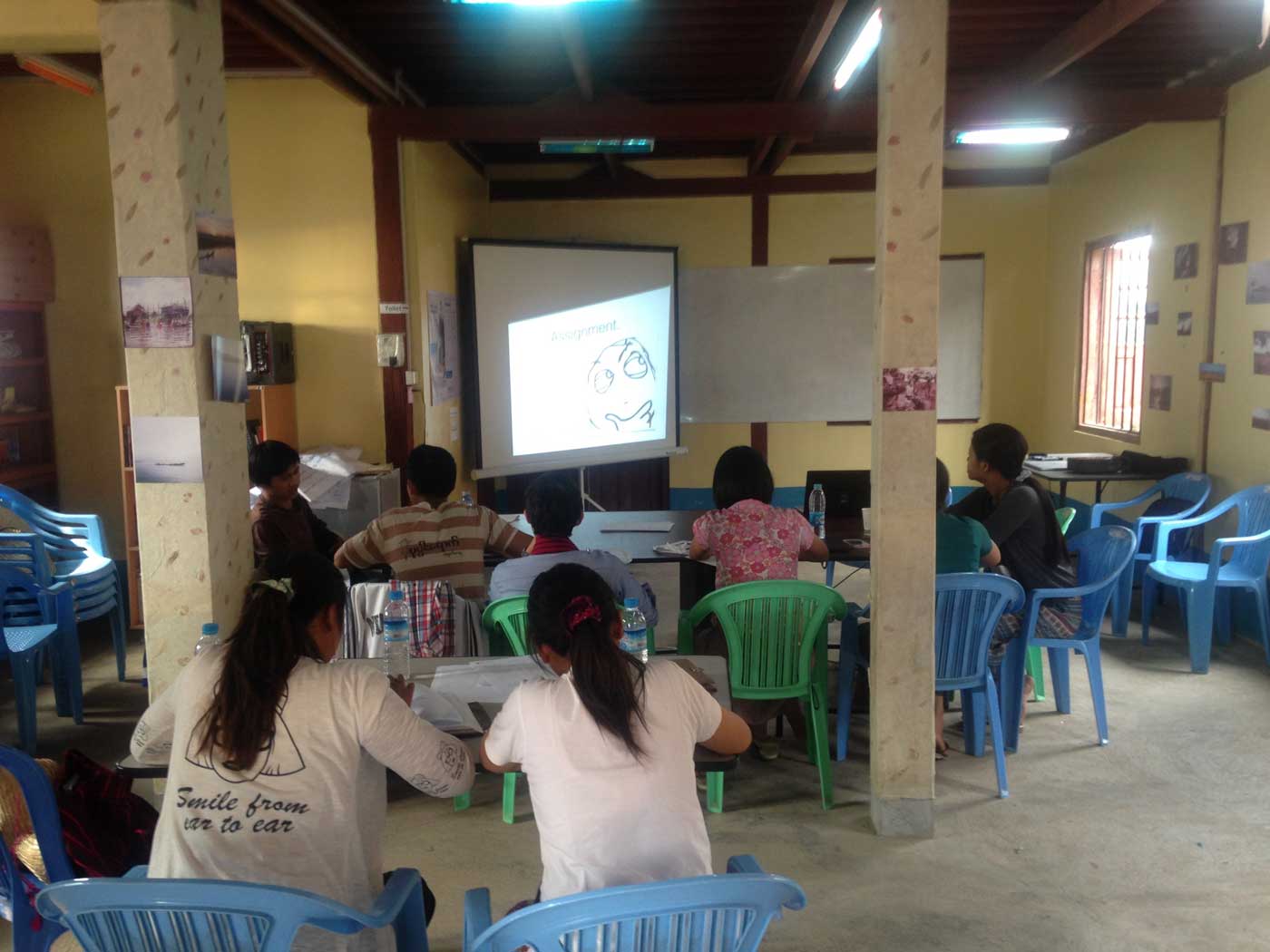 It felt good to pass my knowledge onto people who are eager to receive it and hopefully would use it to better their lives. But it was also a lot of work, so having a boat trip on a beautiful lake as our send-off gift felt very right.
I've got a lot of thoughts running through my head as we cruised down the waterways that I couldn't express at the time. Mostly because the boats were incredibly loud. Like "you would not fucking believe the magnitude of those sounds" kind of loud. So the next day when the ringing in my ears subsided I've uploaded a bunch of photos and a video to Instagram with a hashtag #inleEssay and those thoughts: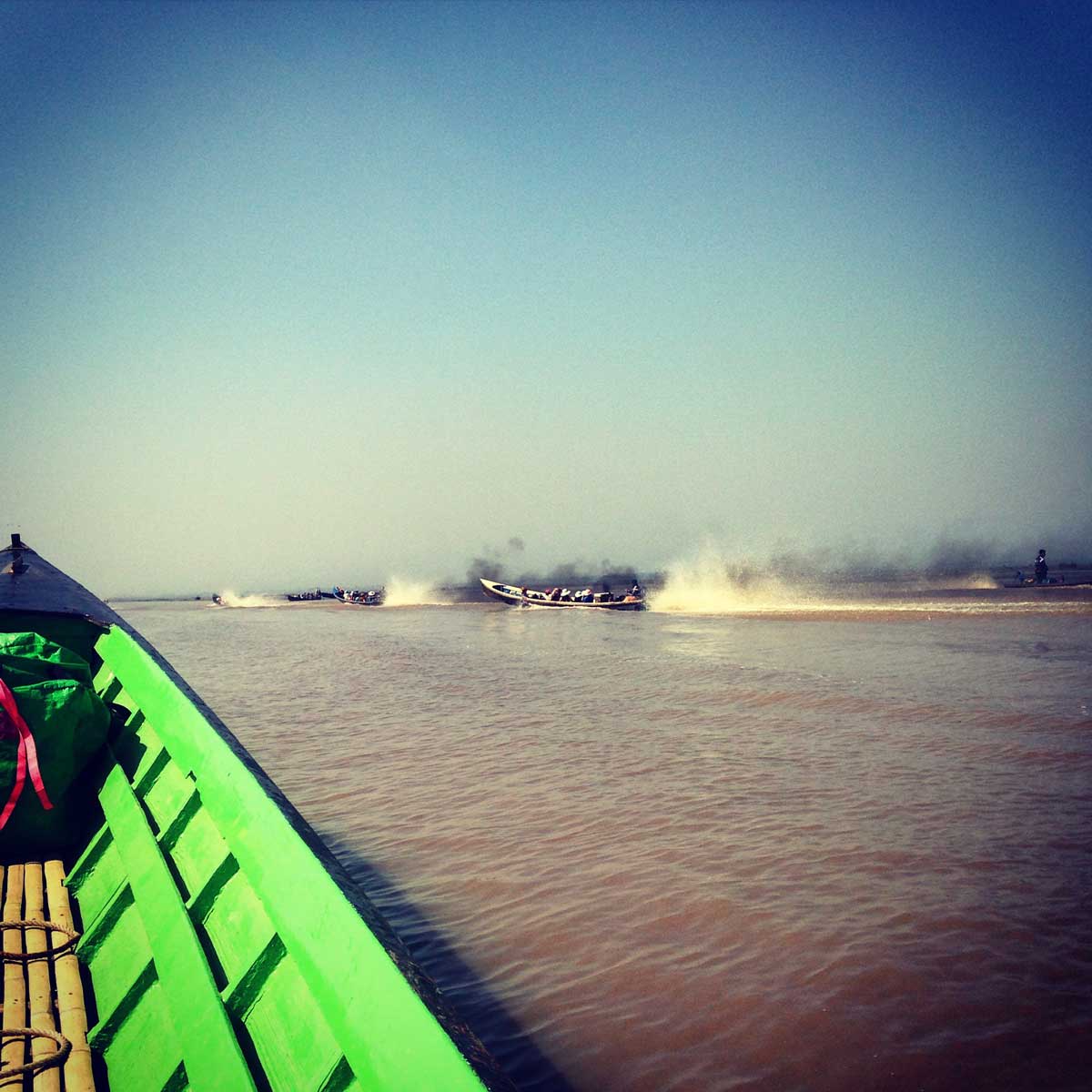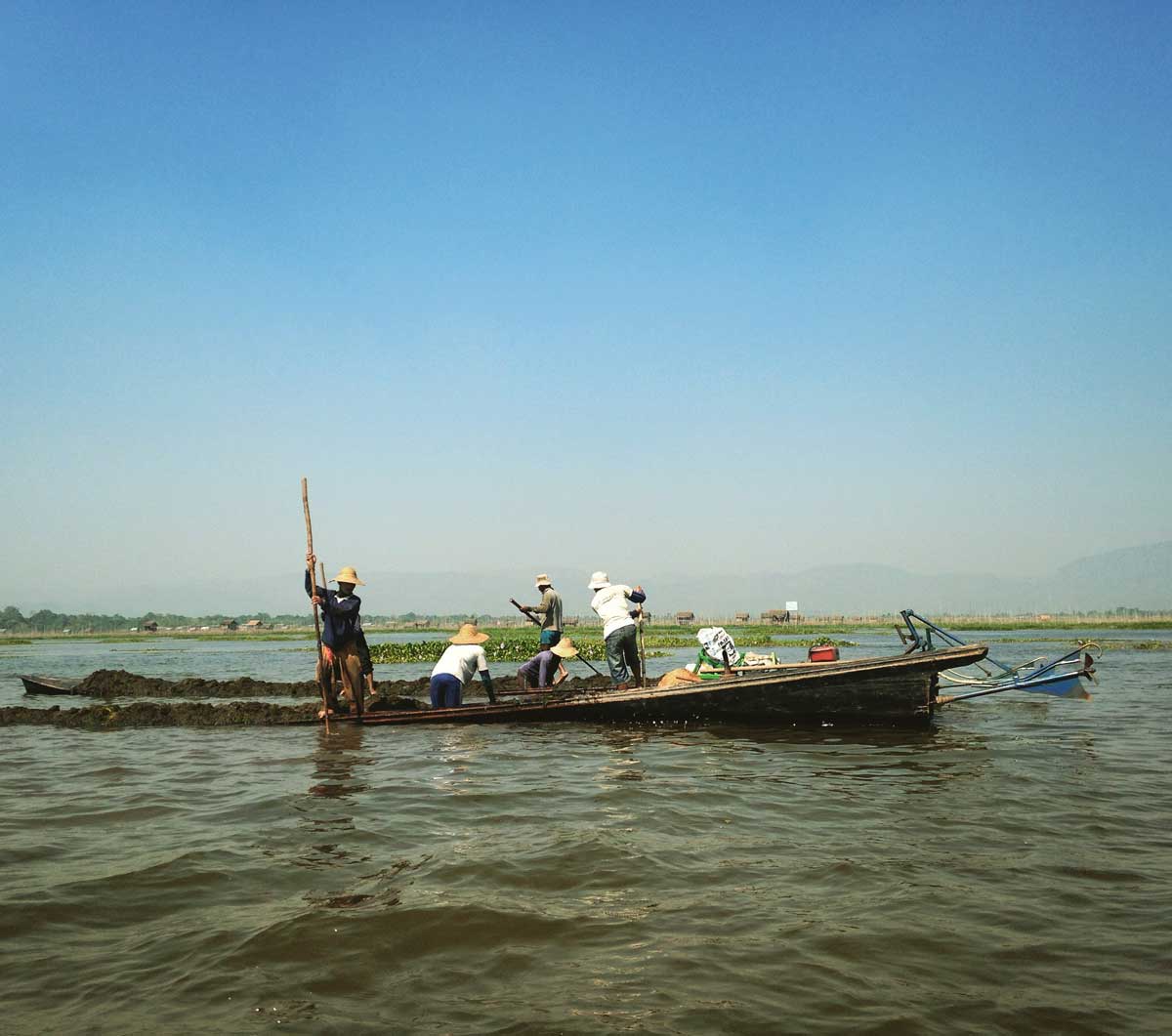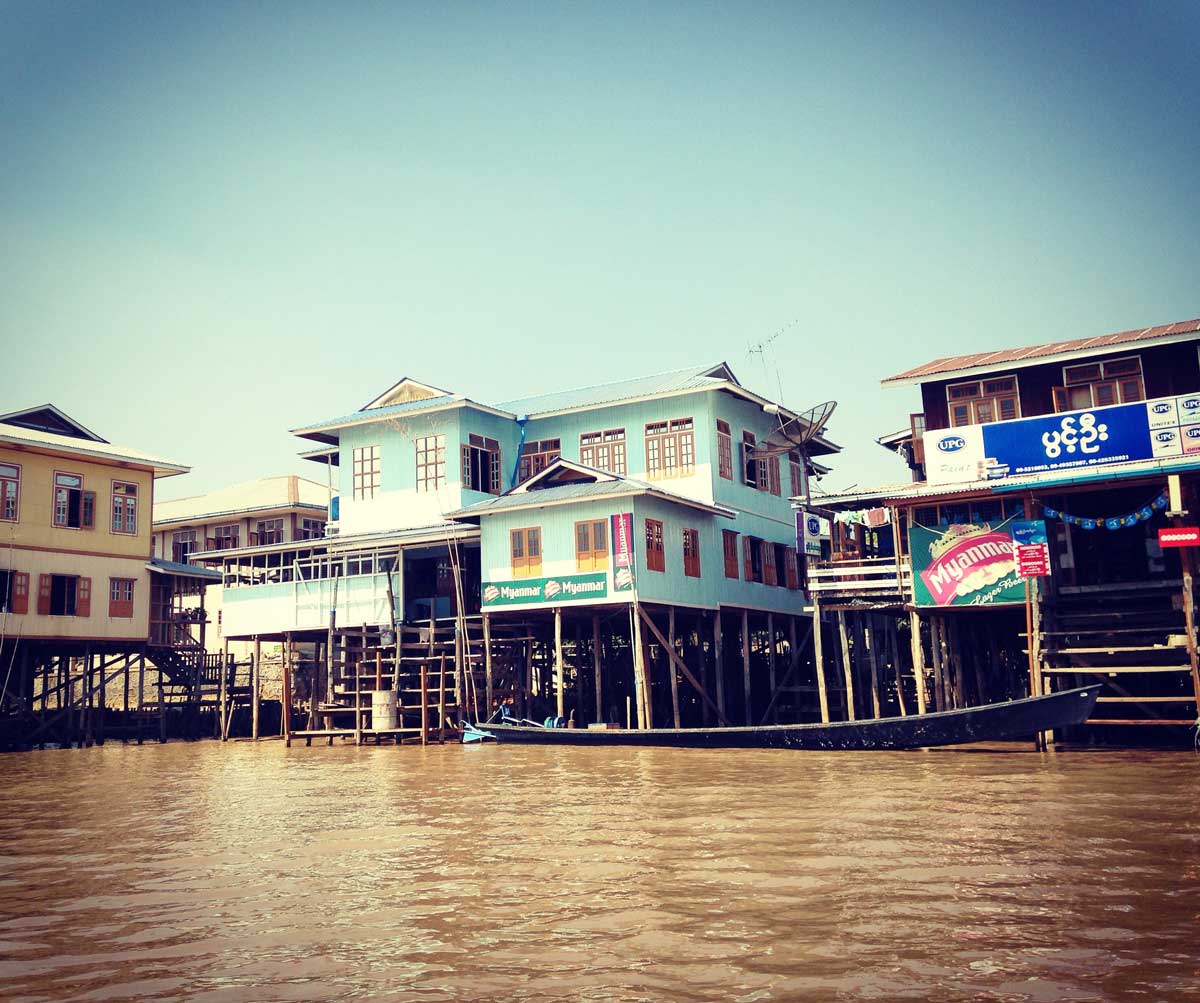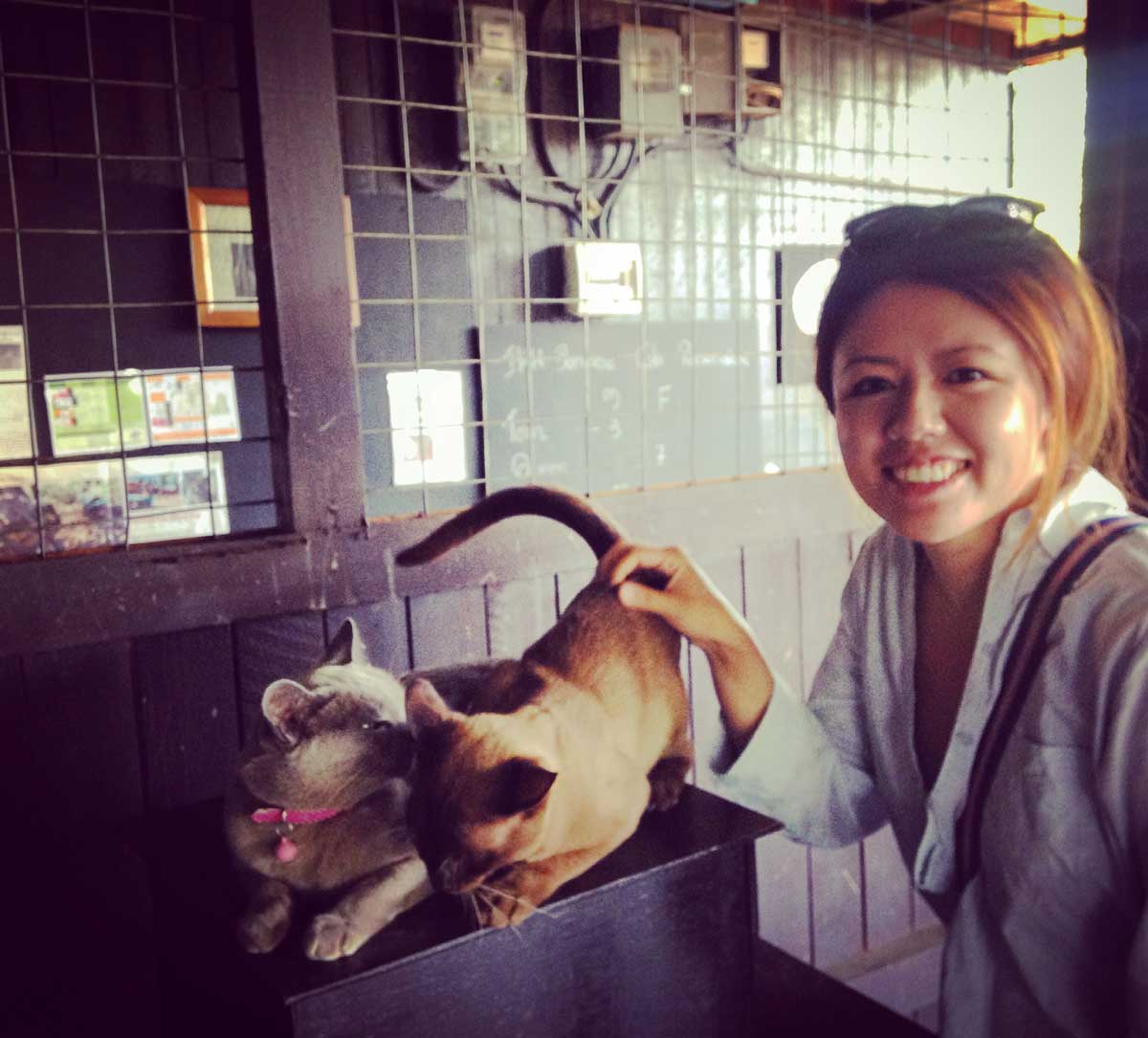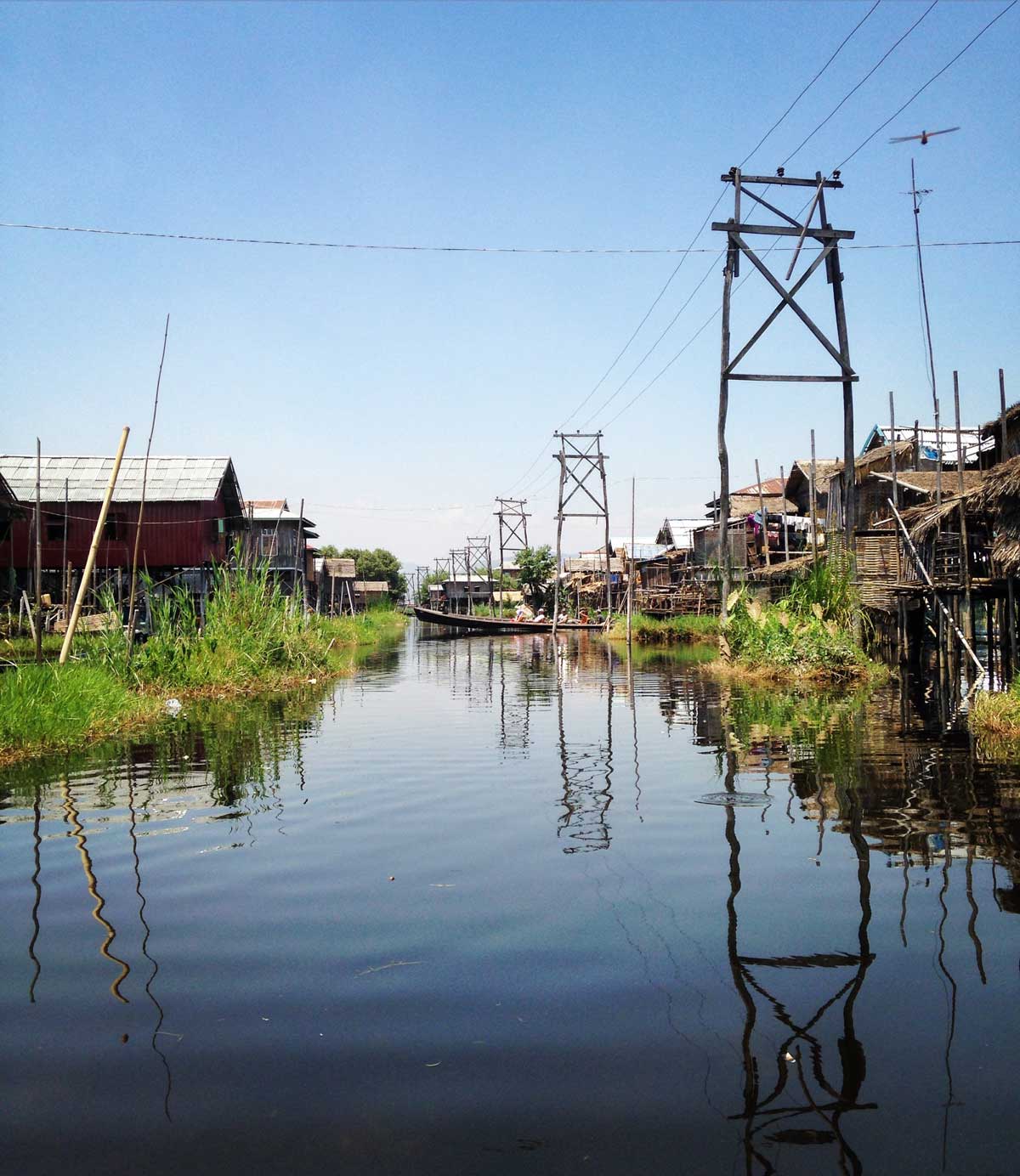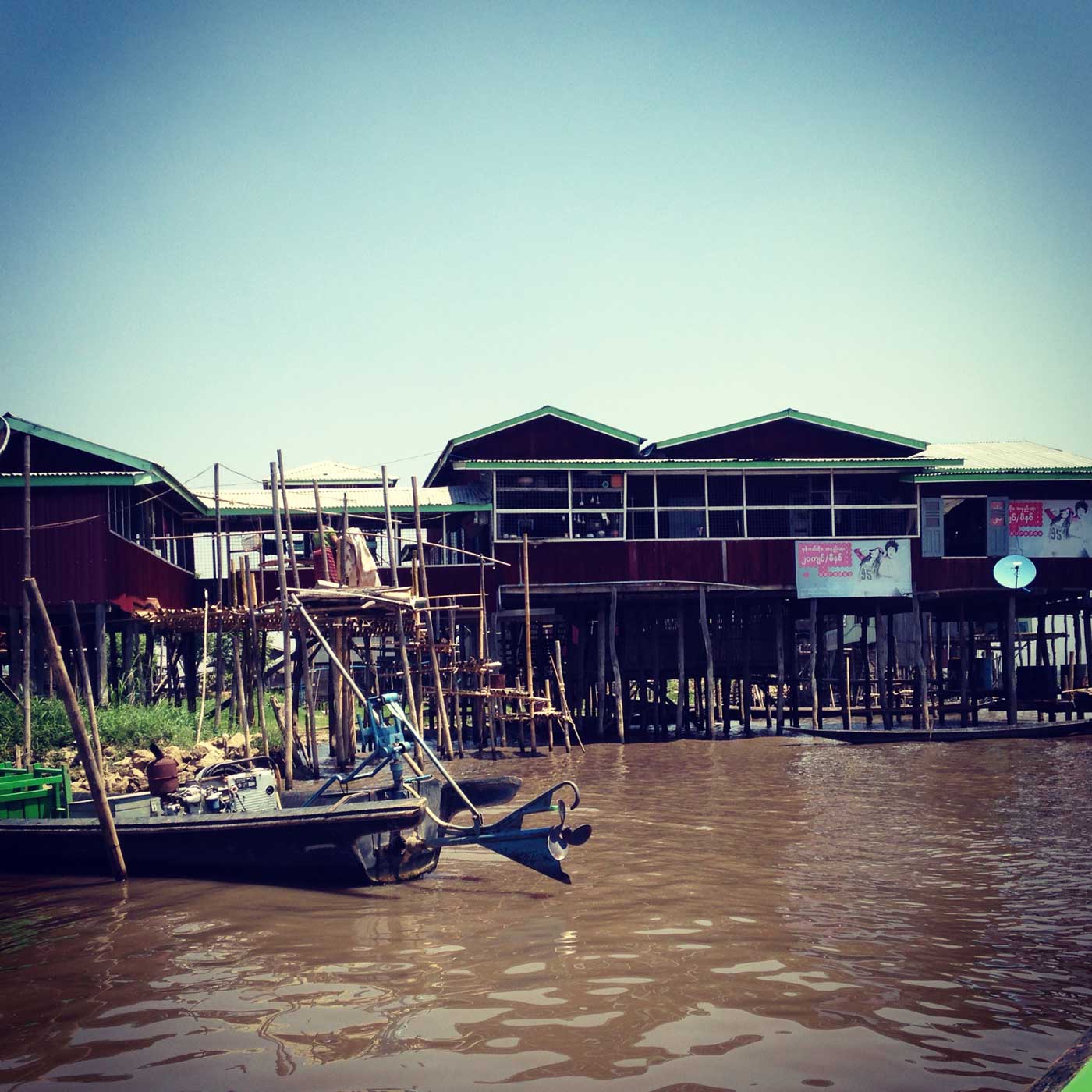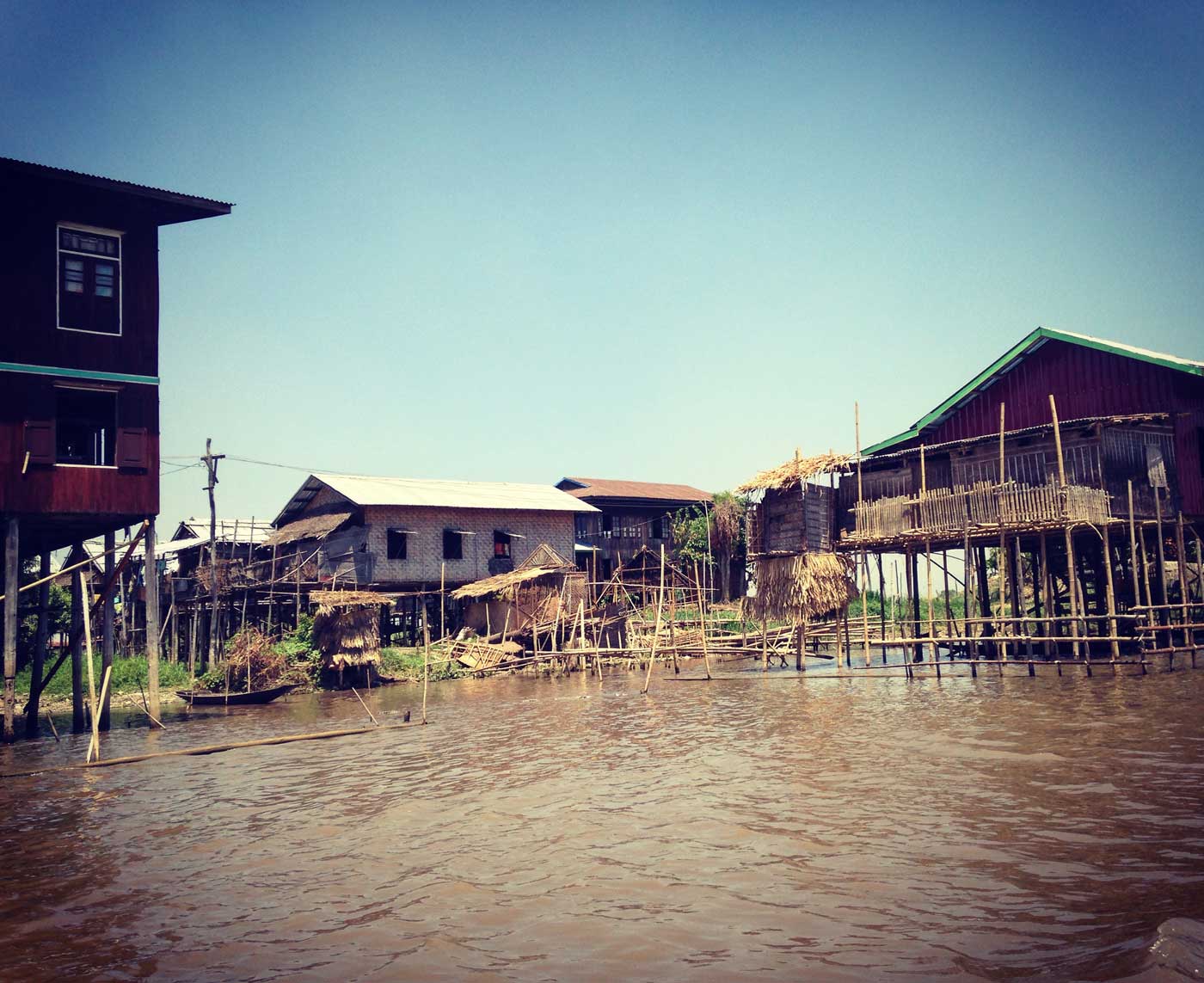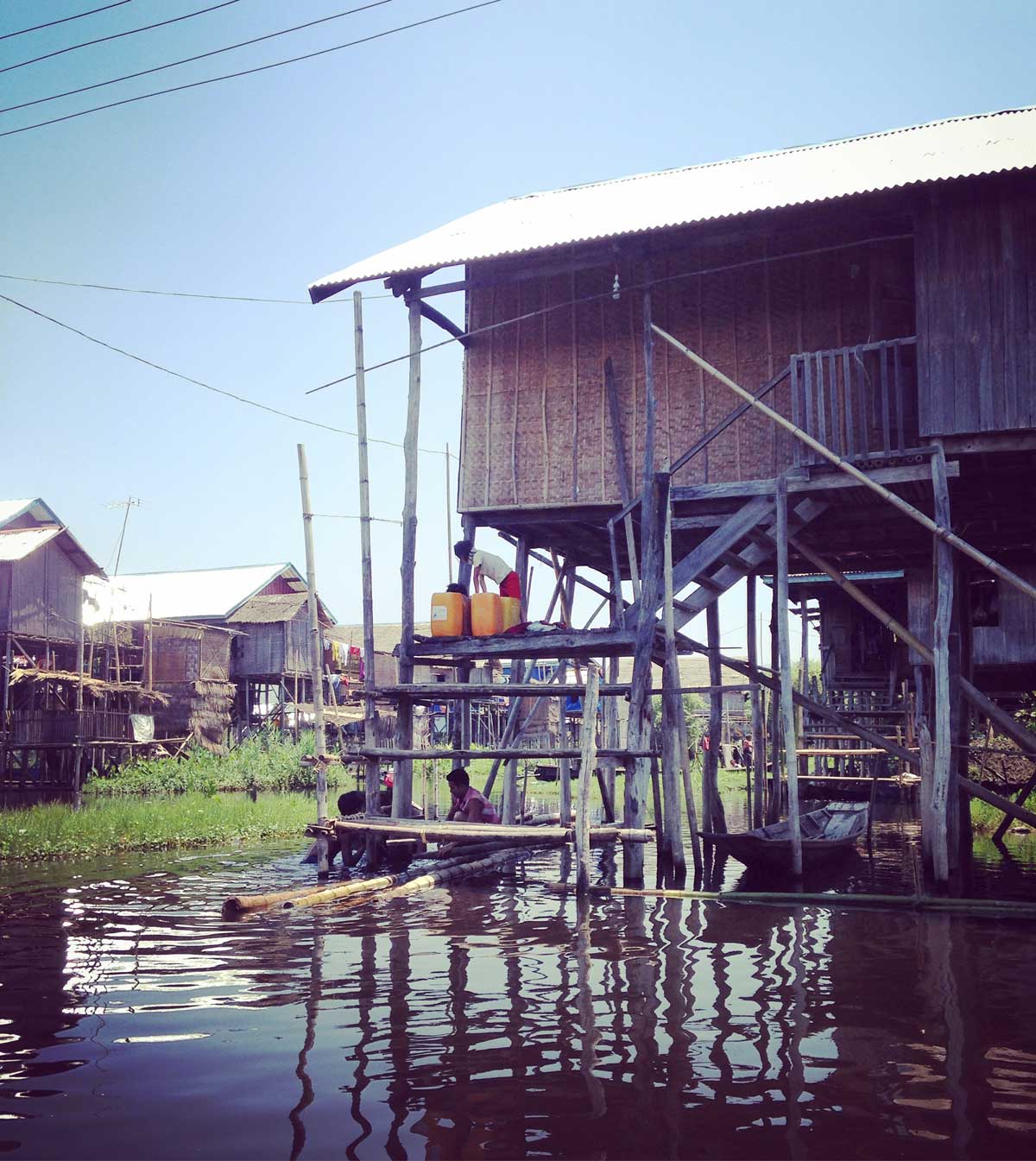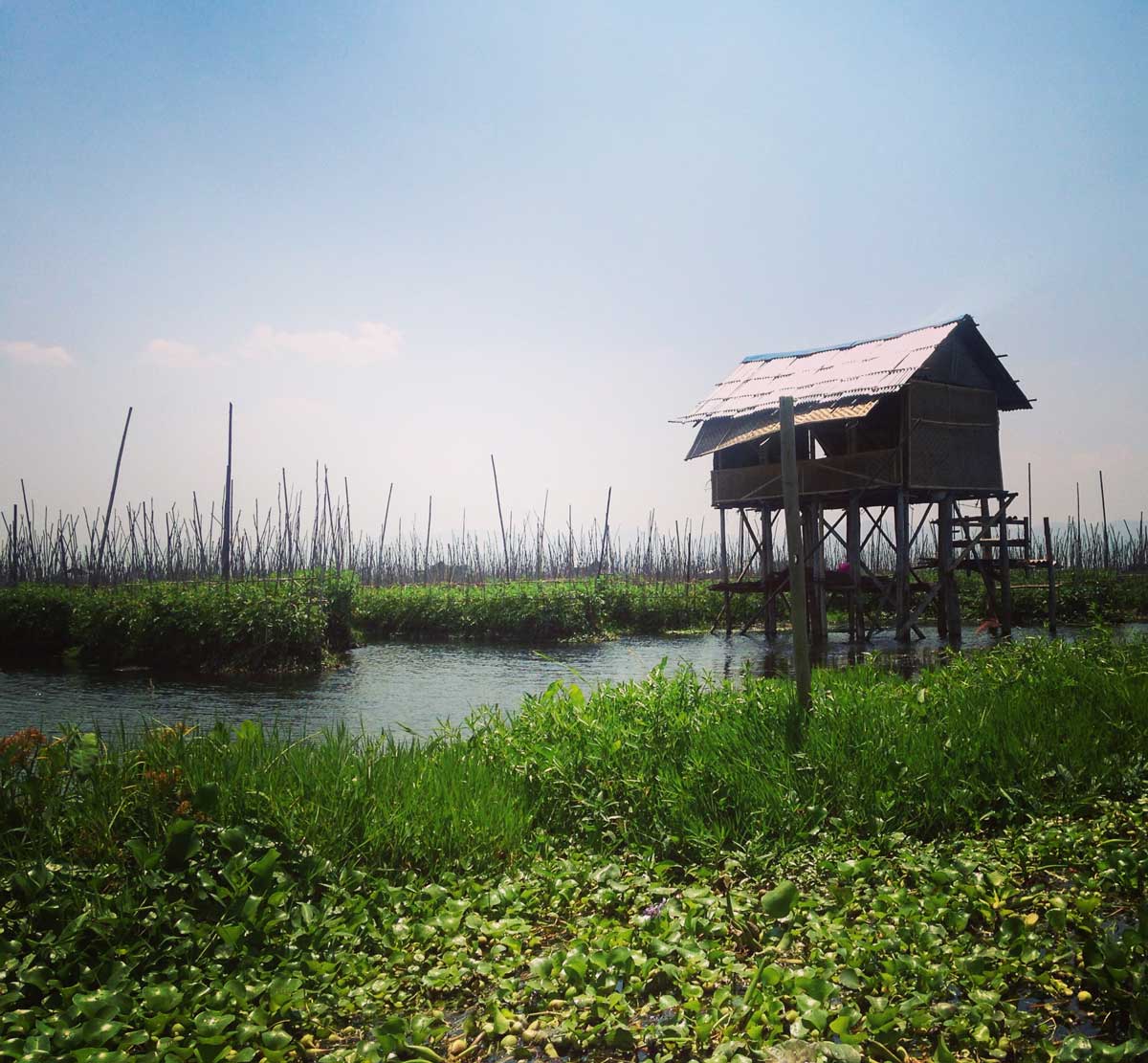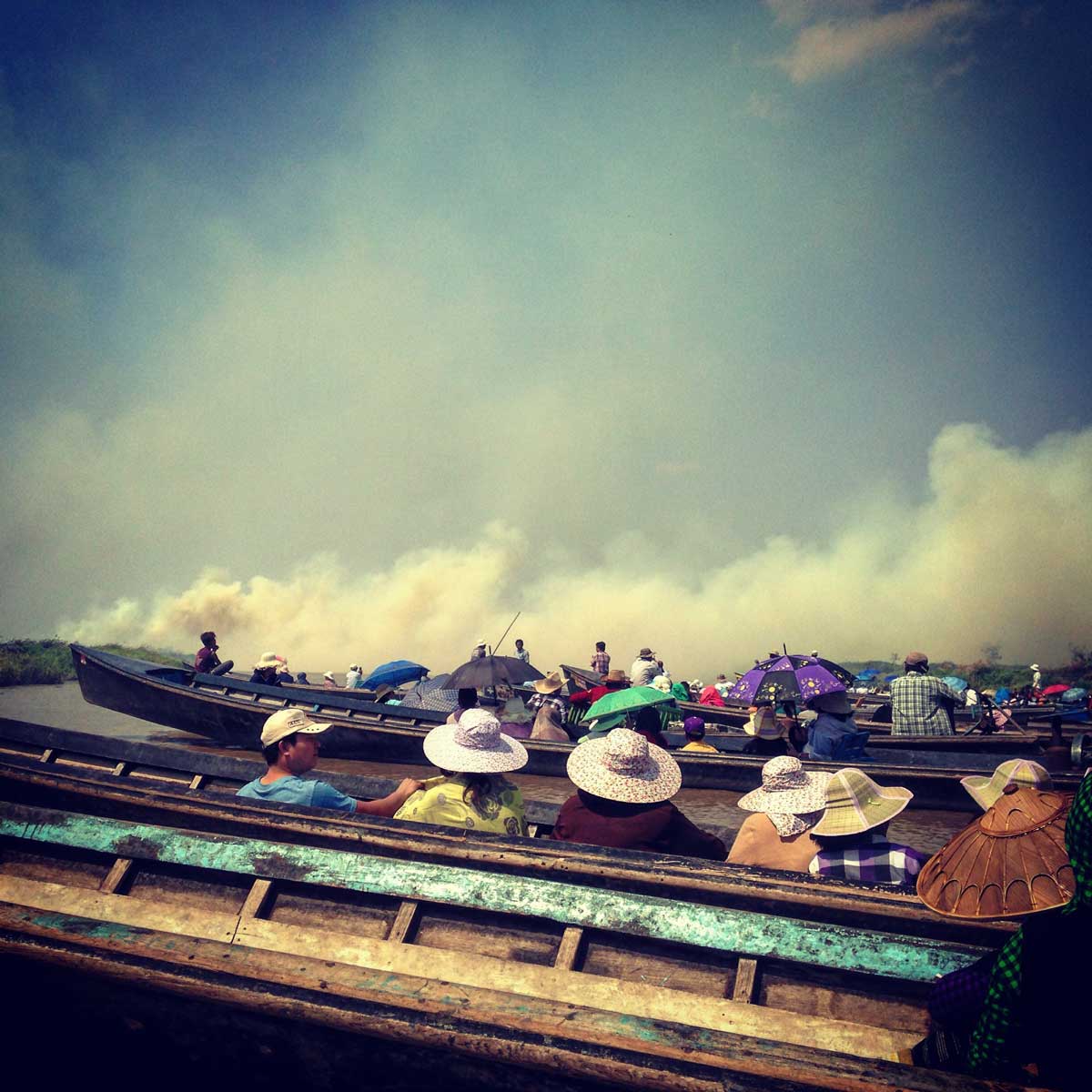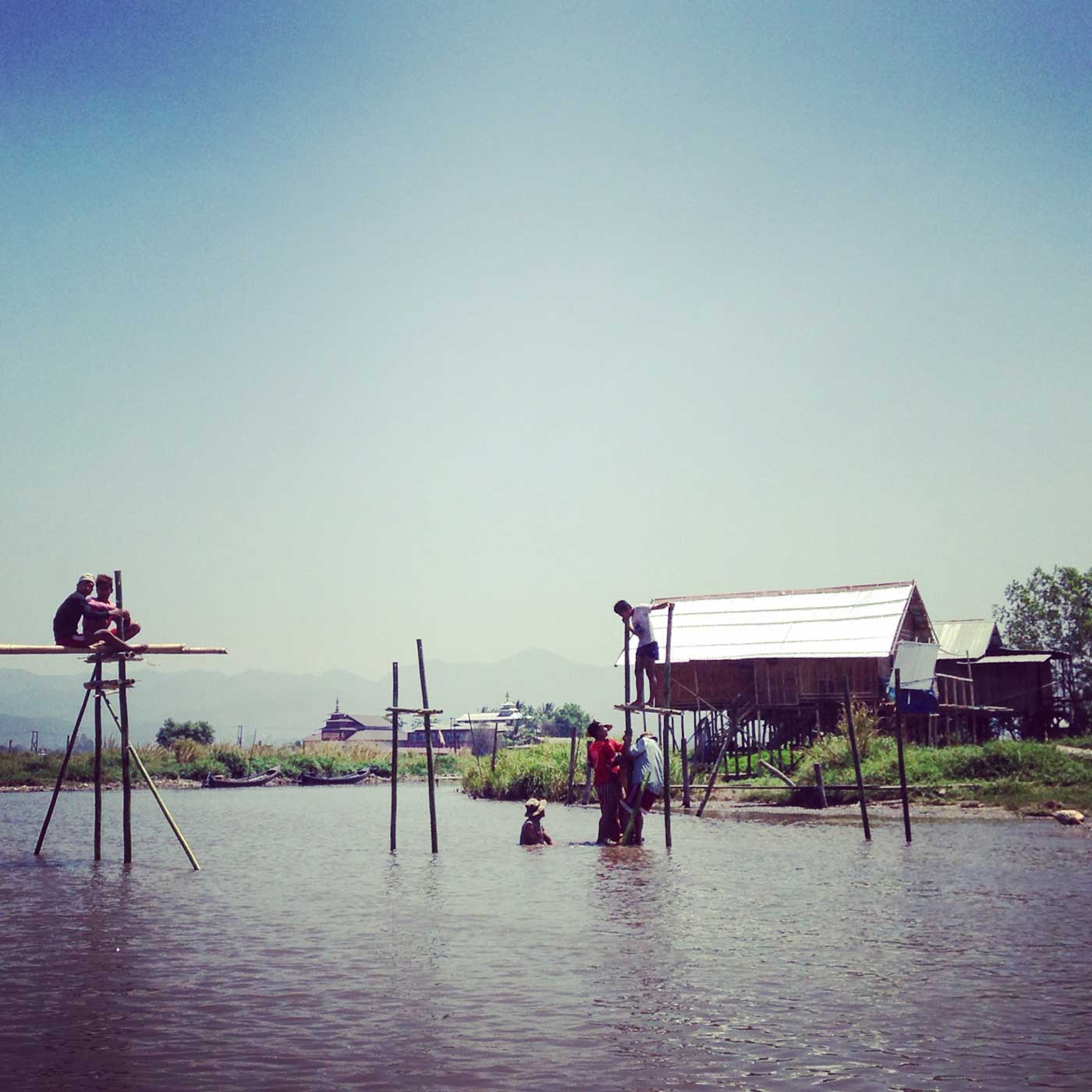 ---